Barcelona - Core Demonstration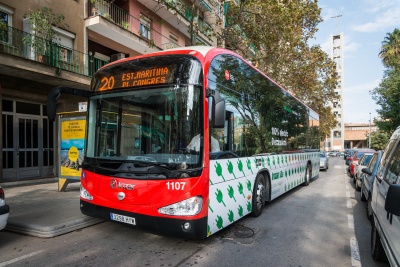 Consult the page of Barcelona in the ZeEUS eBus Report - here.
____________
The iconic and renowned city of Barcelona is the second largest city in Spain that has a regional population of 3.2 million inhabitants. Its urban bus network is extensive with 112 bus lines covering 972km and a bus fleet encompassing 1,070 buses and 2, 580 stops. The city already boasts one of the cleanest bus fleets in Europe including 132 operational hybrid buses with plans for further electrification of its bus fleet.
The city of Barcelona is motivated to introduce alternative fuelled vehicles into its public transport system due several environmental drivers, notably the Spanish Air Quality Plan 2011-2015. The objective of the Barcelona demo is to test and validate the performance of both full electric and plug-in hybrid buses operating in all seasonal conditions and hilly routes and an uneven street network. The Barcelona demo also aims to assess the range of electric bus batteries according to its own operational conditions and analyse the full costs of operation and environmental benefits.
The Barcelona Demo run four full electric buses, two of which are 12m and two 18m, along line 20 in H16 within the new core city network that has been implanted by TMB since 2012.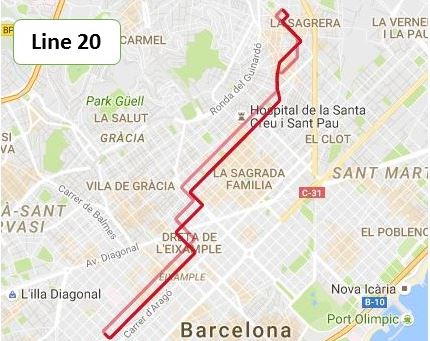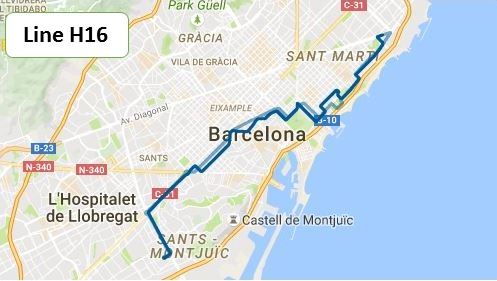 The 12m full electric buses deployed in the demonstration are supplied by IRIZAR and have a battery capacity of 352kWh and a range of 200-250km with a charging time of six hours in the depot. The 18m full electric buses that are used in the demonstration are being supplied by SOLARIS. The charging infrastructure that is used in the Barcelona Demonstration is slow overnight charging at the bus depot for Irizar buses while Solaris buses use fast charging at bus terminals and slow charging at the bus depot.
The Barcelona Demo Team is lead by the Public Transport Operator Transport de Barcelona [TMB] and includes ENDESA, ENIDE, UPC, IDIADA, GMV and IRIZAR.
Vehicle technology: 2 x Full Electric 12m and 2 x Full Electric 18m  
Brand and model of the vehicle: IRIZAR i2e and SOLARIS Urbino 18
Bus length: IRIZAR i2e - 12m and SOLARIS Urbino 18 - 18m
Charging technology: IRIZAR i2e - overnight slow charging at the bus depot and SOLARIS Urbino 18 - slow-charging at depot and fast charging at terminals
Line: IRIZAR i2e - L.20, L.34 and SOLARIS Urbino 18 - H16
Start of the operation: IRIZAR i2e - September 2014 and SOLARIS Urbino 18 - September 2016
Total passenger capacity: IRIZAR i2e - 75 and SOLARIS Urbino 18 - 115 passengers