25ème Rencontres du transport public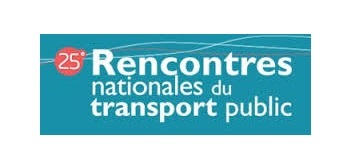 From to
Lyon, France
25ème Rencontres du transport public, held under the auspices of GART and UTP, gather all actors of mobility - elected officials, transportation officials, operators, industry representatives, entrepreneurs, researchers, government representatives, journalists etc. The event is held biannually with the aim to advance public transportation.
The 2015 Congress will focus on the optimization of public transport resources, real challenge to improve the economic stability and quality maintenance of public service. The debates and plenary sessions will develop this theme in order to provide solutions and new perspectives for the sector.
Along with the Congress, more than 160 exhibitors from all public transport modes (rail, road and soft modes) showcase their best achievements. In this way, the fair features the latest innovations in urban, interurban, regional and national transport.
ZeEUS will be presented on the 1st of October (11:30-13:30) in the session: ZeEUS - deployment of electric buses standards in Europe. For more information, please contact Pauline Bruge: pauline.bruge@uitp.org .
NOTE: this event is French-speaking.
For more information and registration details, please visit this website.
In case of questions regarding the event, contact the organisers.