4th UITP MENA Bus Seminar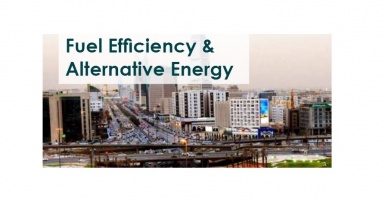 On
Riyadh, Saudi Arabia
In the last hundred years we have made monumental advances in our transportation technologies. Wonderful  inventions such as the train, bus and airplane have allowed us the freedom to travel and explore this great planet for  lower price. Industrialization gave us the ability to mass produce public transit vehicles so that everyone could be free to move. Unfortunately we are still using primitive and environmentally harmful petroleum fuels to propel our mass transit services. This page explores alternative methods of public transportation that seek to lessen the environmental impact of public transit. Alternative fuels can help solve some of the challenges faced by today's stakeholders. Environmental and health issues provide powerful arguments to support alternative fuels. Buses powered by natural  gas, for example, emit significantly less toxic fumes than those powered by diesel. The benefits of adopting alternative fuels are evident in a growing body of success stories, ranging from individual retrofits at small transit districts to wholesale fleet replacements by major metropolitan authorities. Successes are most prevalent among buses, but they are common in many other transit vehicles, including shuttle vans  and service vehicles. Therefore, we will be considering in our 4th Bus Seminar this important topic and we will focus on the below points:
Average per-passenger fuel consumption of various bus application "public transit – intercity – school"
Which technology or fuel/technology combination gives the best overall energy efficiency?
Which technology or combination is best for reduced local emissions and improved urban air quality?
Clean fuel options can be implemented for existing bus fleets 
Alternative fuels are derived from resources other than petroleum. Some are produced domestically,  reducing our dependence on imported oil, and some are derived from renewable sources. Often, they  produce less pollution than gasoline or diesel.
You can learn more from this brochure . In order to register, please proceed here.
Contact Person
Dure Shewar, Junior Events & Logistics Manager, Dure.Shewar@uitp.org.