6th VDV Academy Conference Electric Buses – Market of the Future!?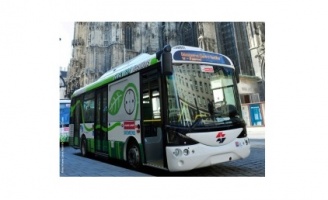 From to
Berlin, Germany
The 6th edition of the VDV Academy Conference will cover topics such as the establishment of CO2 emission standards for heavy commercial vehicles and buses; charging concepts, charging methods and components of charging systems as well as how the dimensioning of the storage units should be approached and the experience with the automated manufacturing process of batteries should be presented. The conference will finish with the presentation of a plug-in-hybrid bus and a battery bus.
Parallel to the conference the exhibition ElekBu 2015 will take place, at which battery and plug-in bus manufacturers, their sub-contractors and companies advising transport companies on the procurement of these buses present their products and services.
Within the frames of this conference, ZeEUS will be presented by Mr. Umberto Guida on 23 February at 11:00. 
Programme of the conference is available here. We also invite you to visit the website of the conference.
In case of any inquiries regarding the presentation of the ZeEUS project, do not hesitate to contact Mr. Umberto Guida.