CIVITAS FORUM 2014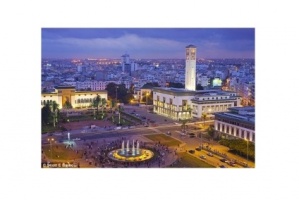 From to
Casablanca, Marocco
The 12th edition of the annual CIVITAS Forum Conference will take place between 23rd and 26th September 2014 in Casablanca, the economic capital of Morocco.
Casablanca will be the first non-European city hosting the CIVITAS Forum conference. The choice of Casablanca as CIVITAS Forum 2014 host officially seals the cooperation in the urban mobility field between the EuroMed transport project stakeholders and the CIVITAS Initiative.
The CIVITAS Forum, an annual event organised as part of the EU CIVITAS 2020 Initiative, brings together the representatives of the CIVITAS Forum Network's member cities and of the EuroMed region: policy makers, urban planners, mobility experts and politicians to present and discuss transport measures and policies towards sustainable urban mobility, accessibility and socio-spatial inequalities.
Following the experience of Casablanca, as well as of many European cities, the leading theme of the CIVITAS Forum 2014 will be the accessibility and social inclusion that are a key factor in urban mobility and city planning. From a spatial and mobility stand-point, accessibility can be considered a pertinent concept while analysing the problem of socio-spatial inequalities and also while investigating how the coordination of urban mobility, spatial planning and institutional governance can play a relevant role in making cities more accessible for all.
For more information please visit the CIVITAS website or contact Ms. Pauline Bruge at pauline.bruge@uitp.org.