CIVITAS FORUM Conference 2016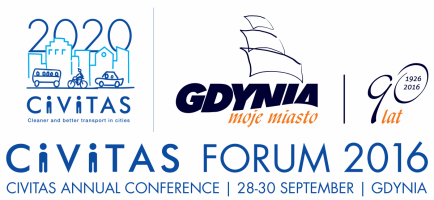 From to
Gdynia, Poland
The CIVITAS FORUM Conference 2016 will take place on 28-30 September in Gdynia, with the theme "SHAPING THE MOBILITY OF TOMORROW". The event will gather hundreds of CIVITAS stakeholders from around Europe, all of whom are devoted to the development of sustainable urban mobility in their cities. The three-days programme of the conference will offer collaborative workshops, state-of-the-art presentations and interesting site visits.
A presentation of the ZeEUS project - A new challenge for Cagliari: testing full electric trolleybuses with the ZeEUS project will be featured in the session: E-buses – the backbone of the smart city, held on the 29.09 at 9.30.
You can read more about the event and view the agenda here.
In case of questions, please contact secretariat@civitas.eu.