EEVC-2017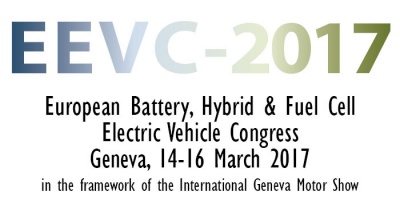 From to
Geneva, Switzerland
The European Battery, Hybrid and Fuel Cell Electric Vehicle Congress is now recognised as premier global platform to foster exchange of views between the R&D, the industry, the authorities, end-users and the NGO's actors, so to develop synergies in the field of eMobility.
However, the fifth edition goes to a new dimension since it will be organised the framework of the International Geneva Motor Show as well as have its own exhibition floor!
For more information, visit this website.