Electric Road 2014 2nd Edition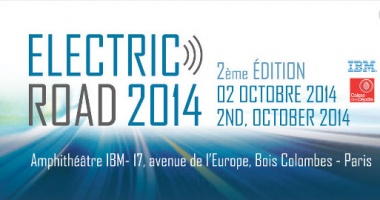 On
Paris, France
ZeEUS project will be presented at the Electric Road 2014 event!

Having IBM as one of the sponsors, Electric Road 2014 follows the 2013 edition that was dedicated to the interoperability of charging electric vehicles and to the future of streets and roads. 
The most advanced industrial groups that deal with charging technologies for electric vehicles, public actors involved in the transition of energy and technology in public transport, public authorities, communities, research centres and universities will gather on the 2nd of October. Renault, Bombardier, IFSTTAR, Supelec, Nissan, Schneider Electric, Vedecom are just a few of the participating names.
For more information please visit the Electric Road 2014 event website.
To register please access this link.