European Mobility Week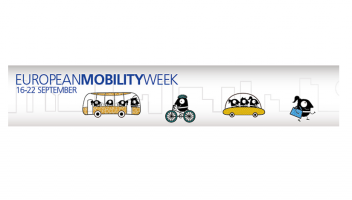 From to
Brussels, Belgium
European Mobility Week is an annual campaign on sustainable urban mobility, supported by the European Commission. The aim of the campaign, which runs from 16-22 September every year, is to encourage European local authorities to introduce and promote sustainable transport measures and to invite people to try out alternatives to car use. The week culminates in the 'Car-Free Day' event, where participating towns and cities set aside one or several areas solely for pedestrians, cyclists and public transport for a whole day.
Since its introduction in 2002, the impact of European Mobility Week has been steadily growing, both across Europe and around the world. In 2014, a total of 2013 cities from 44 countries officially registered for the campaign.
Every year European Mobility Week offers participants the chance to take part in events and training sessions that help them get closer to that years theme, give them the skills to get their campaigns off the ground and above all, inspire. This year will be celebrated under the theme of multimodality, as represented by the slogan "Choose. Change. Combine.".
Cities and towns across Europe and further afield can now register their participation in European Mobility Week 2015. To read more andregister, click here.
For more information, visit European Mobility Week's website, consult the flyer or contact info@mobilityweek.eu .