EV4SCC partnership at IAA: how to build a common marketplace in Europe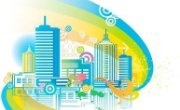 On
Frankfurt am Main, Germany
EV4SCC is a new collaborative platform to mobilise a Europe-wide dialogue on the potential for EVs to be integrated with smart city initiatives. The EV4SCC partnership, which represents the commitment of 50 public and private partners to develop a common market place for smart urban electromobility, will be present on 23rd September at the International Motor Show (IAA) 2015 in Frankfurt am Main (Germany) in the New Mobility World, a new and innovative exhibition focusing on the future of mobility in cities.
EV4SCC partners and interested parties are invited to participate in a series of practical discussion on how to deepen the partnership and build a common market place in Europe.
More information about the event are available on this page.
To register, please follow this link.
For more information, please contact Karine Sbirrazzuoli: karine@urbanforesight.co.uk