8th UITP Bus Conference Grow with Bus Public Transport Rio 2014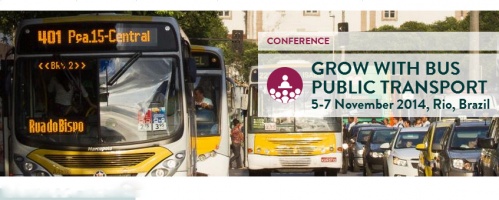 From to
Rio de Janeiro, Brazil
The 8th UITP International Bus Conference will be held in conjunction with 16th Etransport Conference and the 10th Fetransrio Exhibition.
Grow with Bus Public Transport is a biennial conference that provides insight into the world's best-in-class practices and showcases international excellence in bus operations and bus technology trends, all in a compact two-day format. 
The Bus Conference will be a forum for sharing ideas and exchanging opinions on whether increasing bus transport use reduces urban traffic congestion.
The programme will include only the best real-life examples, selected by a professional jury, and will cover:
Grow sustainable and flexible with E-Bus:  Electric technology as a solution for the future of surface transport
Grow with operations solutions
Grow with new and innovative technologies
Grow during special (mega) events/BRICS
For more information please visit the RIO 2014 conference website or contact Ms. Agnès Peter at agnes.peter@uitp.org.
To register please access this link.