Launch Event - Paris Demonstration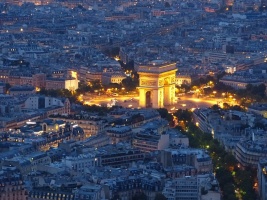 On
Paris, France
RATP and STIF, key players in the energy transition, want to make the Île-de-France a metropolis, which other cities could follow suit in terms of road urban public transport with low carbon emissions. For this, the STIF and RATP selected Bluebus, the 100% electric bus designed and manufactured in France by the Bolloré Group to run on the line 341 (Charles de Gaulle Etoile • Porte de Clignancourt) within the ZeEUS project.
The inaugurarion of this demonstration will take place on 30 May in Paris.
For more information, please contact cabinet@ratp.fr.