Launch Event - Plzen Demonstration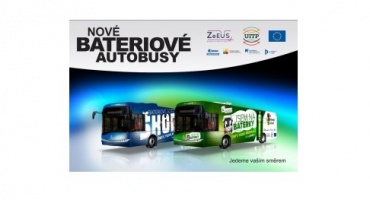 On
Plzen, Czech Republic
Plzen in Czech Republic is the next city to put electric buses in service within the ZeEUS project. The city will host the ZeEUS Demo Launch Event on 28 May 2015 at bus terminal No. 33 at Krašovská street in Plzen.
In the Plzen Demo, 2 fully electric standard 12m buses will be put in operation. They will use fast charging infrastructure installed in the bus terminals of the route and slow overnight charging infrastructure at the bus depot.
The agenda of the ZeEUS Demo Launch Event in Plzen includes, among others, the presentation of the ŠKODA battery buses with a unique very fast charging system.
The event is scheduled from 11:00 to 15:00. To attend the event, please register here by 11th of May.
For more information, please visit this link or contact Tereza Hajna tereza.hajna@skoda.cz .