UITP R&I Day: ZeEUS and other Bus Projects at the UITP-BUSWORLD International Bus Conference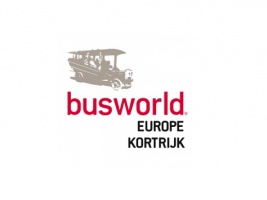 From to
Kortirjk, Belgium
UITP has announced a strategic partnership with Busworld Europe (Kortrijk) which will allow you for the very first time to complement the rich insights and practical take-aways from the established UITP International Bus Conference with access to Busworld Europe, the world's biggest bus & coach exhibition which attracts almost 35,000 visitors. During the exhibition you will find the UITP stand in the Hall 8, stand no. 884.
The UITP International Bus Conference will take place in conjunction with the Busworld Europe exhibition in Kortrijk, Belgium. These unrivalled major bus events will bring together bus operators, authorities, and industry experts from across the world.
This will be an unmissable opportunity for you to learn and exchange best practices on day-to-day bus operations, compare trends and see the opportunities that new technology can bring to your organisation.
25 October will be celebrated as UITP R&I Day: ZeEUS and other Bus Projects. The main results of ZeEUS will be the core topic of the day. Additionally, a selection of key themes from the following UITP Bus R&I projects will be also presented:
ELIPTIC: Multimodal use of charging infrastructure and the evolution of trolley-hybrid systems,
EBSF_2: Innovation on bus design, energy management and maintenance strategies,
JIVE : Fuel cell bus deployment actions,
ASSURED: A look into the future of interoperable high-speed charging systems
Registrations are open, click here to register.
More information about the conference : www.uitpxbusworld.uitp.org