UITP Training Programmes on Electric Buses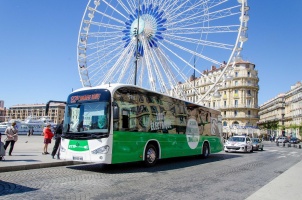 From to
Marseille, France
Based on the experience gathered with the ZeEUS project, UITP developed a specific training programme focused on Electric Buses. Following successful editions organised in Poland and Switzerland in 2016 and Spain and China in 2017, UITP is organising a new programme in Marseille, France, on 26-28 February.
The programme combines interactive sessions, case studies sharing and practical exercises and will cover the impact on operations, the procurement process, batteries, infrastructure & auxiliaries.
The team of trainers is composed of international experts and professionals with extensive experience and knowledge in the strategic, operational and technological areas of electric buses.
Marc Vanhoutte, Corporate Bus Fleet Director at Transdev, France
Stefan Baguette, Group Market Analyst, Alexander Dennis Limited, UK
Noshin Omar, Head of Battery Innovation Center, Vrije Universiteit Brussel - Faculty of Engineering Sciences, Brussel, Belgium
Mike Weston, Independent Consultant, London, UK
Guillaume Auffret, BRT and Alternative Energy Bus projects, Keolis, Paris, France
Jean-Marc Ducros, Keolis, Paris, France
For more information please visit www.uitp.org/events/electric-buses-0 
Interested participants should register online via this link
CONTACT: Sunita Kelecom, sunita.kelecom@uitp.org – Tel: +32 2 663 66 57