WORLD OF ENERGY SOLUTIONS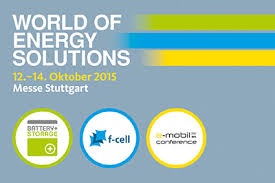 From to
Stuttgart, Germany
WORLD OF ENERGY SOLUTIONS is international trade fair, conference and networking platform, marketplace as well as industrial motor and Think Tank.
The participants to the WORLD OF ENERGY SOLUTIONS can obtain information on innovative products and applications, research approaches and technologies as well as energy storage solutions. They will also have an opportunity to explore the world of battery and storage technologies, fuel cell and hydrogen applications and future mobility solutions.
The ZeEUS project will be presented on 14 October in a session K2 "Mobile applications buses and commercial vehicles in cooperation with AVERE" . The detailed programme of the conference is available here.
For more information about the event, visit this website or contact organisers.