ZeEUS Launch Event - Warsaw Demonstration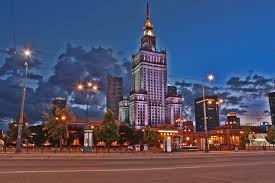 On
Warsaw, Poland
In order to inaugurate the ZeEUS Demonstration in Warsaw, the Launch Event will be organised on 19 April 2016. The event will be enriched by the presence of Ms. Magda Kopczynska, Director for Innovative and Sustainable Mobility in DG MOVE (European Commission) as well as Hanna Gronkiewicz-Waltz, Mayor of Warsaw (TBC).
The conference starts at 8:30 with a welcome coffee and is forseen until 12:00. After a short conference in the Marriott Hotel, the participants will have a chance to enjoy a ride on one of the test e-buses to the National Stadium where the TRA Conference will be taking place. As the last element on the agenda, a visit at the ZeEUS stand in the outdoor exhibition is forseen.
In case of questions, please contact Marta Van den Bergh: marta.vandenbergh@uitp.org.