3iBS and ZeEUS projects at the School of Engineering - Sapienza University of Rome
Published on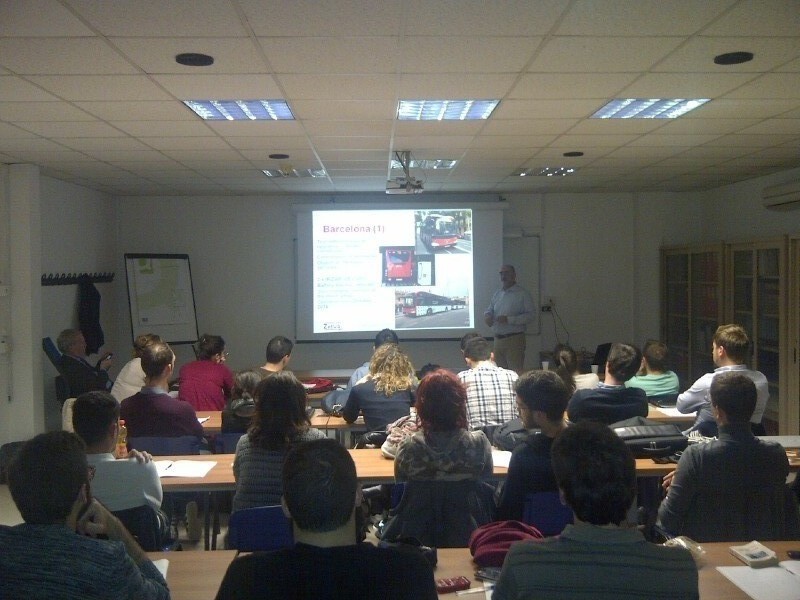 On 24 November, the DICEA department of the School of Engineering - Sapienza University of Rome hosted a lecture "European activities and projects about electric propulsion and energy efficiency for urban bus systems", presented through two EU projects – 3iBS and ZeEUS. The seminar was organized in order to give the students a clear overview on the solutions, which aim at improving the energy efficiency of buses that are already available or under test in Europe. The second purpose was to explain the main EU activities which lead to facilitation of the introduction of electric urban bus systems in European bus networks. The lecture was given to a group of international students in the frame of the course Transport Networks and Vehicles, coordinated by Prof. Antonio Musso.
Michele Tozzi, 3iBS Project Manager, UITP, gave a presentation on good practices on energy efficiency of the urban bus fleet from the 3iBs project. Apart from a general overview of the 3iBS project, the focus was placed on driving systems and bus network re-design.
Umberto Guida, EU Projects Director, UITP, presented in detail the ZeEUS project and its live demonstrations, focusing on electric propulsion for buses (state of the art of the available technologies).
Seminars including presentation of the running projects coordinated by UITP are organised are regularly at universities. In order to obtain further information, please contact Mr. Umberto Guida: umberto.guida@uitp.org .