Unveiling results from ZeEUS demonstrations: Cagliari
Published on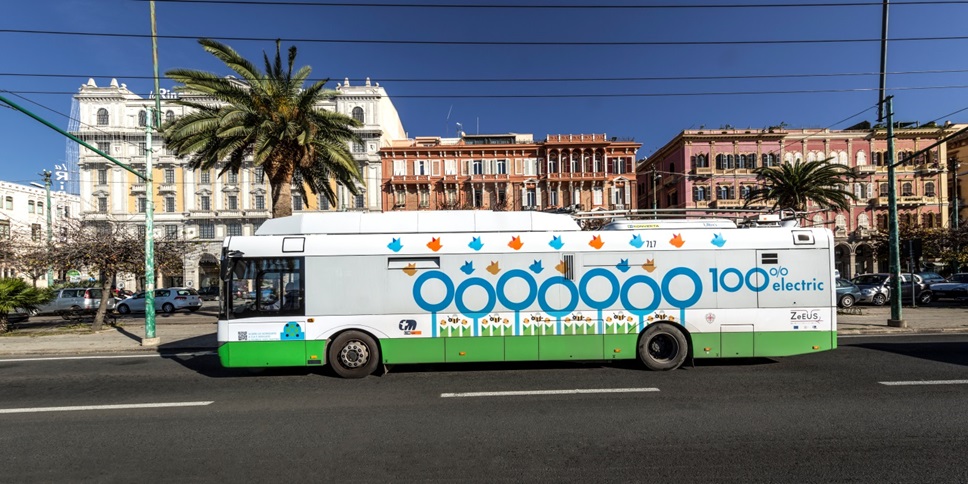 Today we are glad to share with you the results of the ZeEUS Demonstration in Cagliari.
The objective of the Cagliari Demo was to evaluate the performance of six battery trolleybuses against both traditional trolleybuses of the same brand and model equipped with a diesel auxiliary power unit and diesel buses. The demonstration focused on assessing the technical-economic feasibility of battery trolleybuses. The demonstration ran from March 2016 until September 2017. The six trolleybuses operated on the line 5-ZeEUS, serving Cagliari city centre and seaside road. The trolleybuses were equipped with traction batteries, which combine all the advantages of trolleybuses - less noise, no local pollution, lower energy costs, etc. - with the flexibility of traditional buses. With a properly-designed system of vehicle and charging infrastructure, battery trolleybuses make it possible to extend the full-electric public transport service without the need to install new infrastructure such as overhead lines. This brings not only environmental benefits but also an improved urban landscape as no additional catenary is required, with significant savings in investment costs and implementation times.
Cagliari future plans envisage using battery-powered trolleybuses and associated infrastructure for regular transport services. The results of the ZeEUS trial will be used to improve various aspects (procurement, maintenance, etc.) and to design extensions to the trolleybus network in areas where the catenary is not available.
Find out all about the Cagliari demo in the Cagliari Local Brochure here.