Barcelona unveils two electric articulated buses and an en-route rapid-charging station
Published on
Two new electric articulated buses were presented on 21 September in Barcelona within the framework of project ZeEUS (Zero Emission Urban bus System), funded by the European Union and coordinated by the International Association of Public Transport (UITP).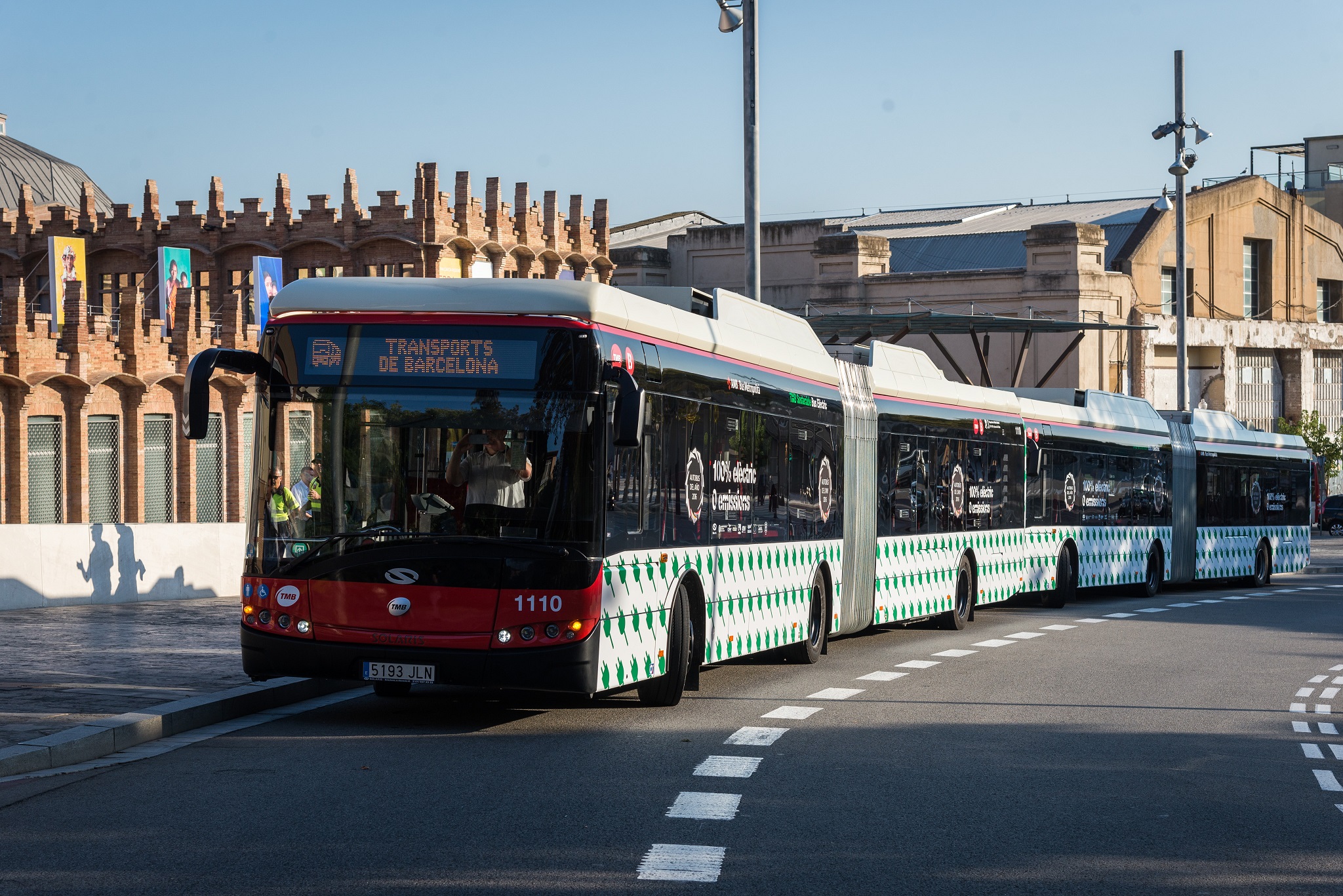 Barcelona broadens its involved in the project as from 2014 the city is already testing two 12-meter Irizar i2e buses (equipped with overnight rechargeable batteries). The vehicles regularly and reliably serve on routes 20 and 34 and participate in a large number of outreach social campaigns about the environmental benefits of electrification of public transport.
"Public transport role is essential to achieve the sustainability plan of Barcelona", said the CEO of TMB Barcelona, Enrique Cañas Alonso. "We are happy to introduce 2 more electric vehicles and enlarge our participation to the ZeEUS project to reduce emissions in Barcelona."
The new buses, two articulated Solaris Urbino E, are the first 18-meter pure electric vehicles in Spain and are able to charge batteries while en route at a station built specially by Endesa in the Zona Franca, near the end of bus route H16, where these buses will be operating. Built in Poland by Solaris, these two 18-meter articulated buses, with a capacity of 110 passengers, are powered by 270 kW electric motors and equipped with three two-speed batteries —slow charging at the garage and rapid charging en route. As a result, the bus is able to perform well with smaller batteries (120 kWh) and less weight, which makes it more efficient.
Read full press release here. We invite you also to watch the presentation of SOLARIS E18 buses (here) and ENDESA's charging station (here).
For more information, contact pauline.bruge@uitp.org.