CIVITAS electromobility workshop holds spotlight on ELIPTIC and ZeEUS
Published on
ELIPTIC and ZeEUS partners joint forces to share experiences and key messages on 16-17 February in Cologne during the workshop "Electromobility in CIVITAS cities". 
The workshop under the CIVITAS CAPITAL umbrella, discussed the latest development in terms of electromobility in cities, both from the public and private transport perspectives.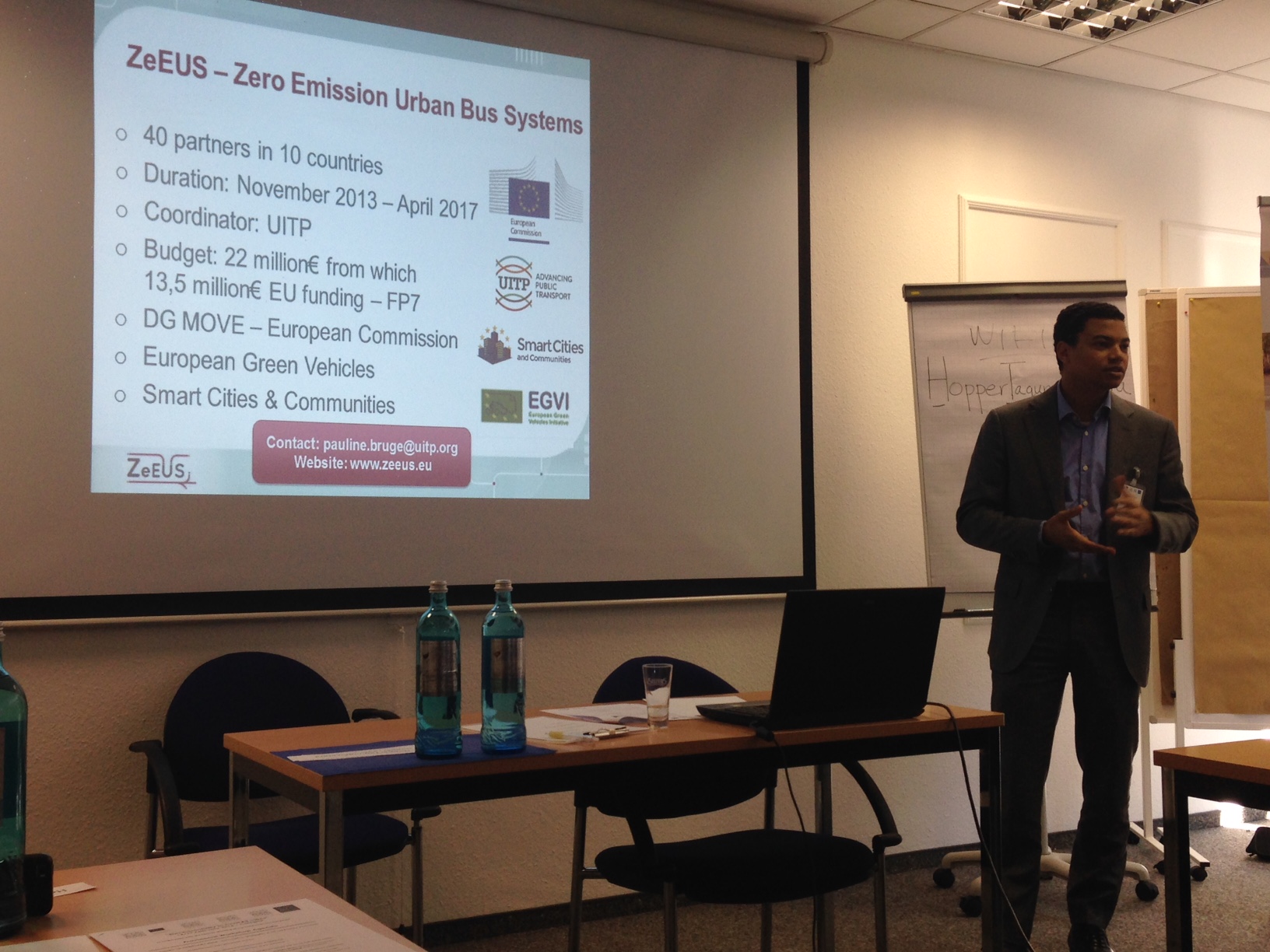 With more than 60 participants, transport authorities and cities had the chance to exchange their views with the speakers and other CIVITAS Forum members on local implementation of electric public transport and public fleets, the role of utility companies in electric mobility deployment, converting diesel public transport to electric, charging stations, electric power supply, vehicle manufacturing and city strategies.
ZeEUS and ELIPTIC partners, Free Hanseatic city of Bremen, PKT Gdynia, Transport for London, and VTT were invited to provide a special focus session on electric public transport. The Free Hanseatic city of Bremen, presented the Factor 100 message, stating the benefits of a hundred fold increase to EU funding for electric public transport. PKT Gdynia presented experiences within the EU projects CIVITAS DYN@MO and Trolley and their plans to expanding the trolleybus network with trolley hybrid buses within ELIPTIC. Transport for London presented their plans to charge electric buses using the London Underground electricity grid and their experience with plug-in hybrid double-deck buses in ZeEUS. Finally, VTT presented work to standardize charging infrastructure for urban electric bus systems.
ELIPTIC is part of the CIVITAS Initiative together with other Horizon 2020 projects in urban mobility.
All presentation of this workshop are available here. In case of questions, do not hesitate to contact Yannick Bousse: yannick.bousse@uitp.org.