Cleaner transport for sustainable cities
Published on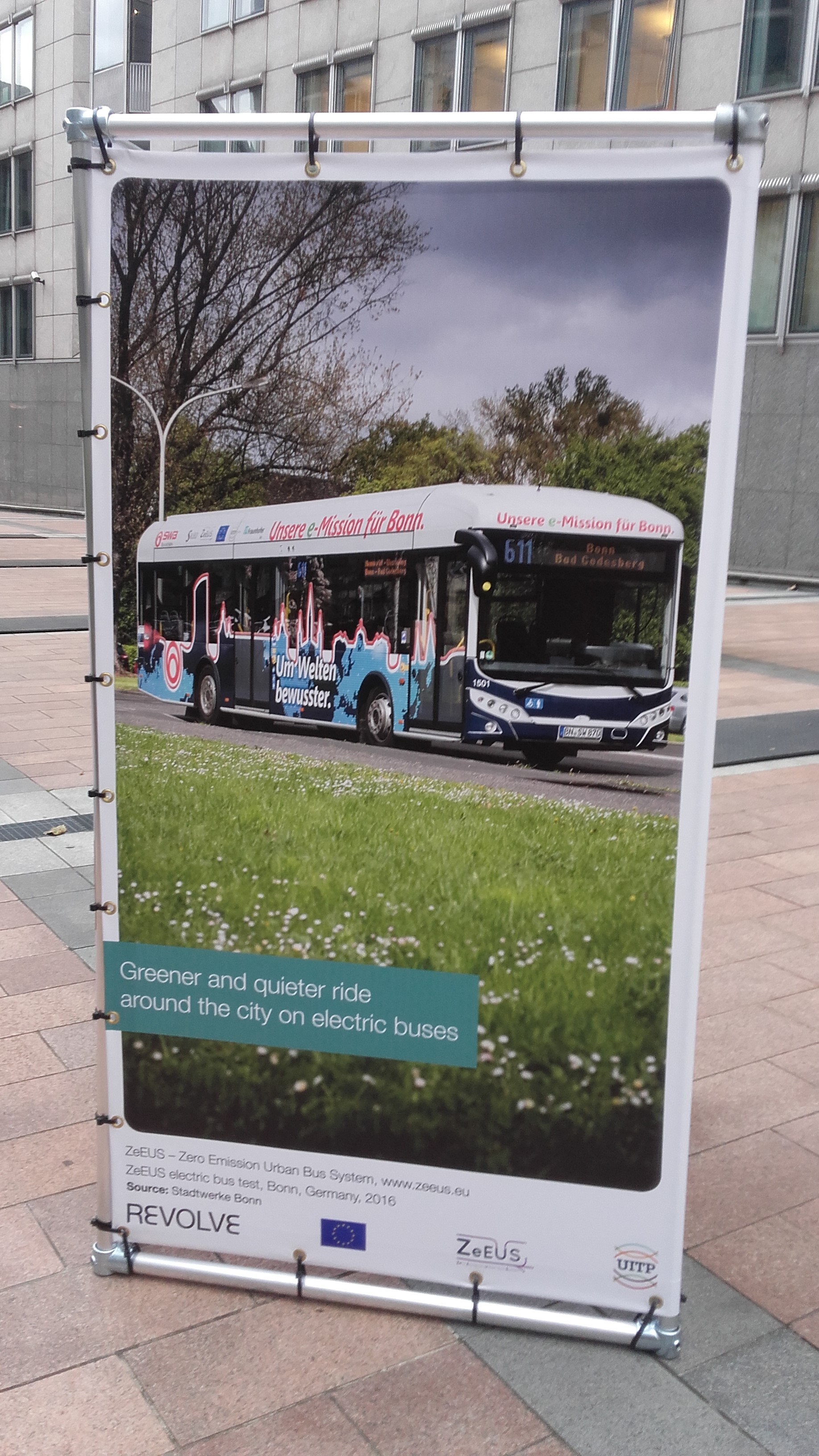 On 15 September 2016, the Sustainable Mobility Exhibition was inaugurated during the Mobility Debate.
During the debate, Umberto Guida (Director of Research & Innovation) highlighted:
Sustainable cities cannot exist without sustainable mobility. Apart from the shift to renewable energy sources, we should not forget about the shift towards more sustainable transport modes like public transport. It plays an indispensable role to make the cities liveable and less polluted.
To celebrate the European Mobility Week, the exhibition features sustainable mobility solutions on cubes displayed at the Esplanade of the European Parliament. After 21 September, the cubes will be moved in front for Gare du Nord and will remain on display until 15 October 2016.
ZeEUS, EBSF_2, ELIPTIC and CiViTAS CAPITAL projects takes part in the exhibition to highlight their contribution to cleaner transport. ELIPTIC aims at optimise existing electric public transport infrastructure and rolling stock, saving both money and energy. EBSF_2 tests solutions to operate more efficient bus systems, while strengthening the image of the bus for the users. ZeEUS tests electrification solutions in urban bus system networks to facilitate the market uptake of electric buses in Europe. CiViTAS CAPITAL supports CiViTAS Initiative to implement sustainable, clean and efficient urban transport measures.
For more information, contact marta.vandenbergh@uitp.org.