#SuMo15 - ZeEUS promotes electromobility during European Mobility Week
Published on
Electromobility offers cleaner transport, it reduces exhaust gases and noise while improving life in cities. E-buses contribute to sustainable mobility, which is beneficial for both the environment and citizens. Mini and midi e-buses can be seen in many European cities, but the current challenge is implementation of electric technology on high capacity buses. That is why the ZeEUS project takes part in the Sustainable Mobility Exhibition and promotes the electric solutions during the European Mobility Week.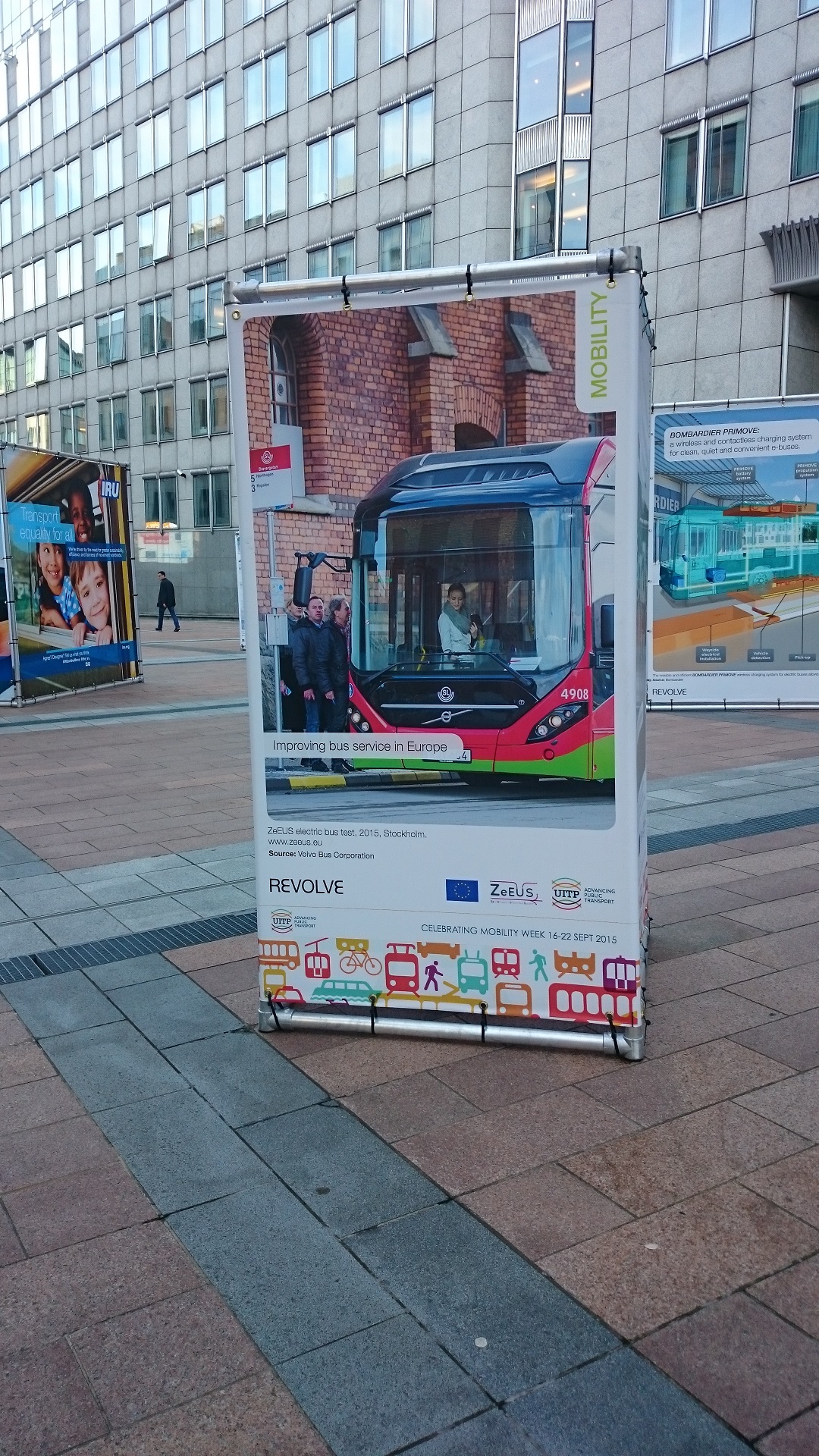 The Exhibiton kicked off officially on Wednesday. During the Launch Event, Mohamed Mezghani (UITP) insisted that public transport has a role to play In the global debate about climate change. According to the UITP in the biennal Public Transport Trends 2015, electrification of public transport is the solution for climate change: "As parts of the transport sector turn towards electricity as their fuel of choice, emissions from the sector will start to fall and even incremental steps in electrification will deliver substantial savings."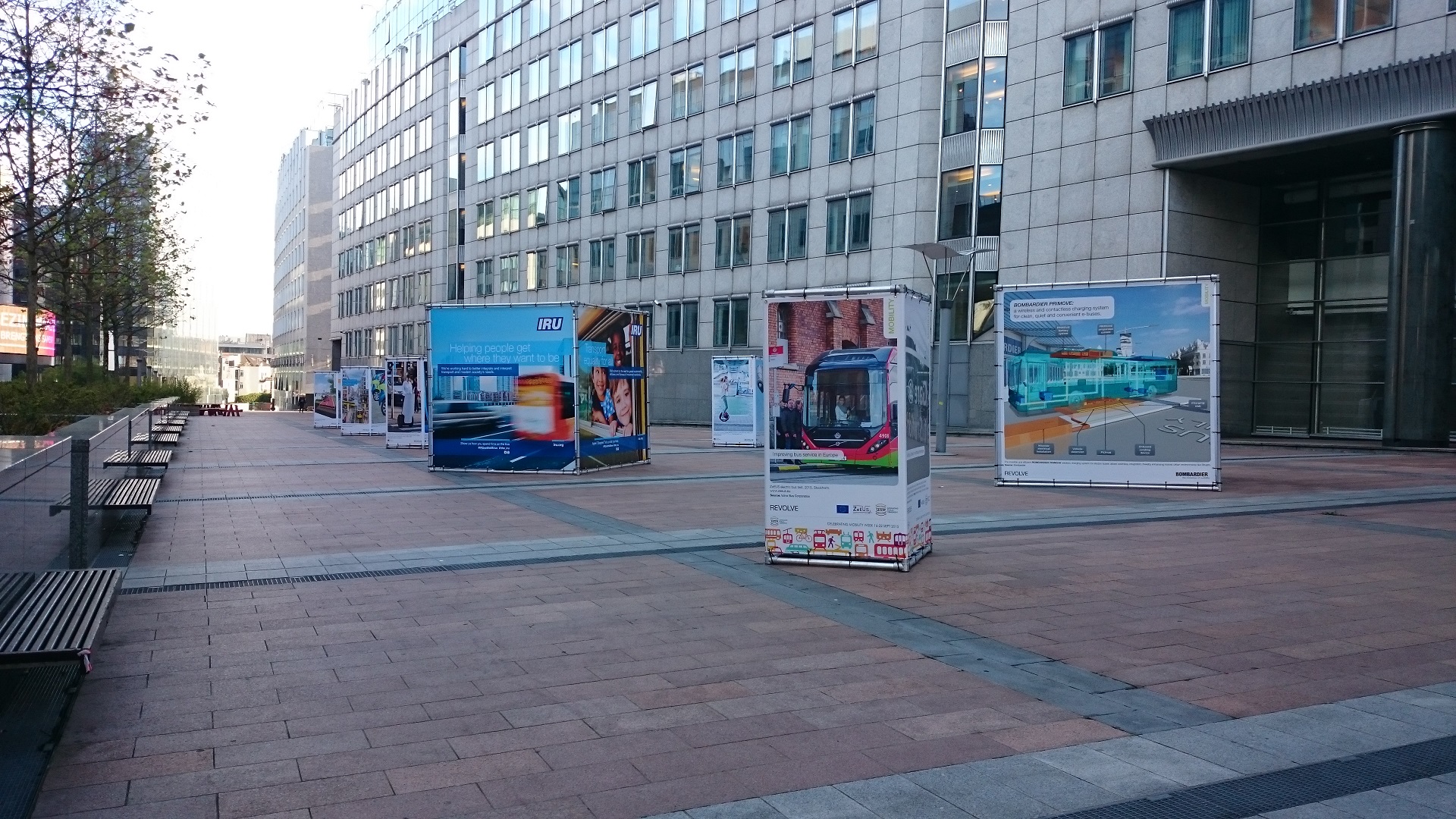 Since yesterday, the ZeEUS cube has stood in the Esplanade of the European Parliament. High capacity e-buses will be displayed there to public until 23 September. Afterwards, the cube will move to the Esplanade of the North Station, where it can be admired until the end of October. Do not miss the chance to visit this outdoor exhibition and celebrate the European Mobility Week with ZeEUS! We are also waiting for your photos with the ZeEUS cube, tweet them with #SpotheBus – see more here.
For more information, please contact Pauline Bruge - pauline.bruge@uitp.org .