Geneva, ZeEUS Observed City, to showcase TOSA during the UITP training programme on e-bus
Published on
As part of the development of the activities of the UITP Centre for Training, a new programme on electric buses has been designed on basis of the experience gathered with the EU funded ZeEUS project. A first training has taken place under the ZeEUS banner in Warsaw on 7-8 April. Given its success, the UITP Centre for Training is pleased to announce the launch of a second longer edition to take place on 26-28 September 2016 in Geneva, Switzerland!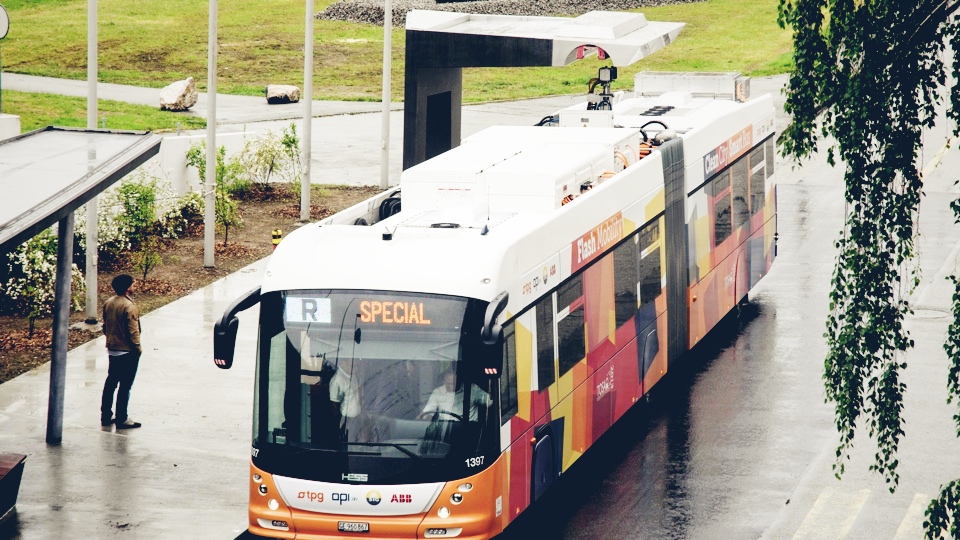 The Warsaw edition, kindly hosted by the local bus operator MZA, included a site visit to their new electric buses which are already in operations, while the upcoming Geneva edition includes a visit and discovery of TPG's TOSA bus and its electric "flash" recharging.
You can learn more about the training here.
TOSA is the first fully electric articulated bus that runs without overhead lines. With its so called "flash" charging, it recharges at the bus stops along the route in 15 seconds. The project forms a part of the ZeEUS Observatory, a collection of the urban bus system electrification experiences around Europe. This unique platform offers direct discussions with the other stakeholders implementing e-buses.

ZeEUS Core Demonstrations and Observed Demonstations
Any public transport stakeholder involved in an e-bus experience (pilot, test, demonstration, definitive introduction etc.) is invited to join the ZeEUS Observatory! If you wish to join, please contact Pauline Bruge (pauline.bruge@uitp.org, +32 2 788 01 15).

Contact:
- ZeEUS Observatory: Pauline Bruge, pauline.bruge@uitp.org
- UITP training on electric buses: Adrien Moulin, adrien.moulin@uitp.org