Warsaw is aiming to have one of the cleanest European bus fleet
Published on
The purchase of 130 electric buses within five years, the construction of depot infrastructure and street charging stations - these are environmental plans of MZA (Warsaw Municipal Bus Company) in Warsaw revealed by Jan Kuźmiński, CEO of MZA, during the Launch Event of the EU project ZeEUS in Warsaw.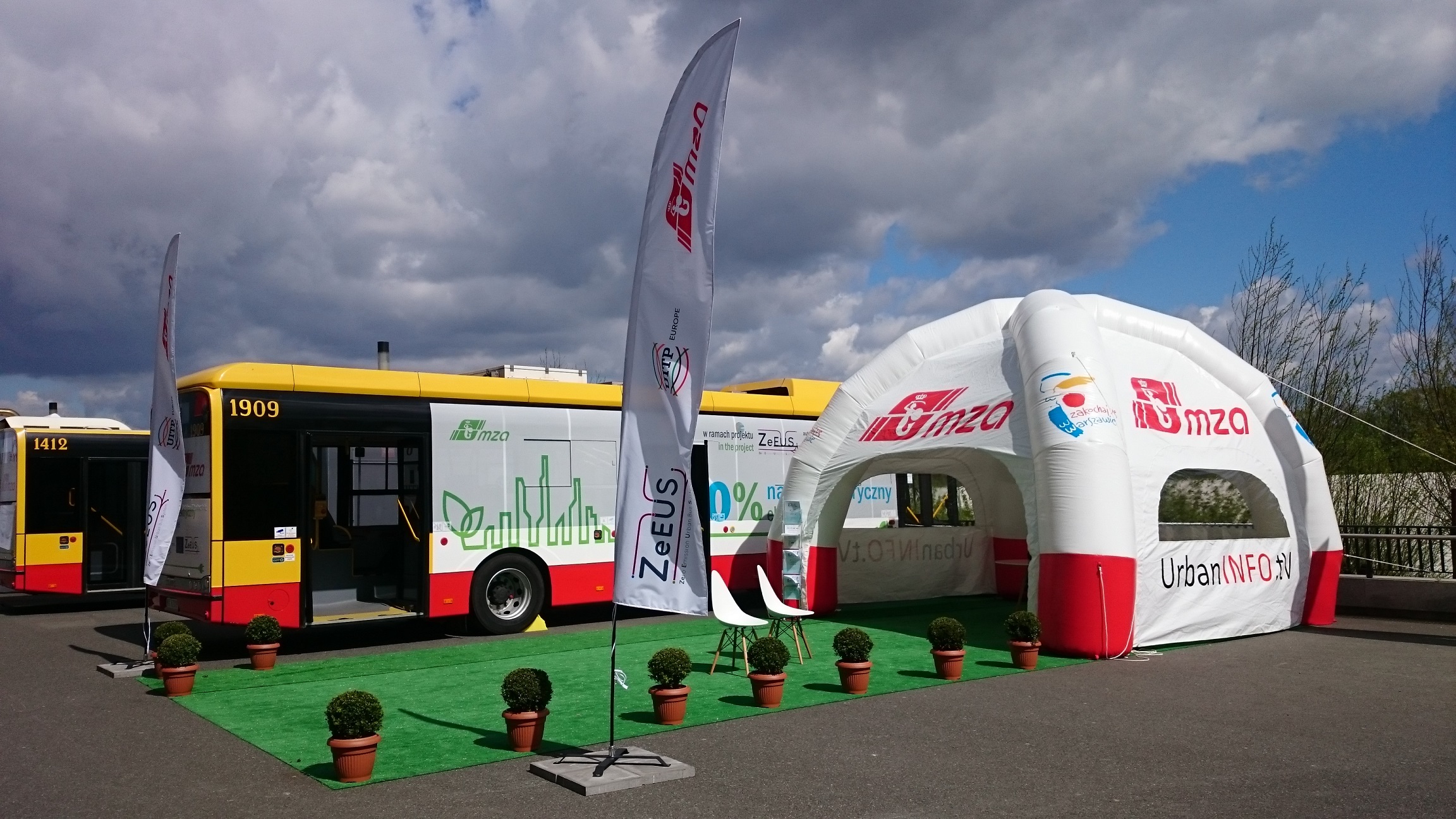 The meeting was also attended by Director for Innovative and Sustainable Mobility, European Commission, Magda Kopczyńska; Vice President of the City of Warsaw, Jacek Wojciechowicz and ZeEUS Project Manager, UITP, Pauline Bruge.
"With the results of the Paris climate conference in our hands, our common efforts to reduce greenhouse gas emissions are becoming even more of a priority as they are already. Alternative fuels are part of the policy mix to achieve this decarbonisation, and electrification of transport is a promising means to reach this goal, diversifying our energy sources and improving air quality at the same time", said Magda Kopczyńska during the meeting. "ZeEUS is the most important European project focusing on electric buses, with nearly 80 buses running around Europe. 10 of these buses will be exploited here in Warsaw, for which the operator MZA deserves special praise".
The CEO of MZA, Jan Kuźmiński elaborated on the plans for electromobility in Warsaw:
"Buses in Warsaw are already very clean, we operate electric and hybrid buses, vehicles running on LNG or equipped with solar panels. MZA is aiming to have one of the cleanest European bus fleet and electrification is part of the process to reach such target. We bought last year the first 10 electric buses, and by 2020 we intend to purchase another 120 electric vehicles".
Emission-free buses are operated mainly on the route running through the Royal Route, including the most representative area of the Polish capital. To facilitate their use, a depot Redutowa will be modernised, which will be able to host even up to 100 electric articulated buses. Regarding the streets of Warsaw, 19 charging stations will be installed to serve for electric vehicles on 12 lines. The daily requirement of these chargers for electricity is estimated at around 50 MWh.
MZA is honoured to participate in the ZeEUS (Zero Emission Urban Bus System) project, which supports the development of electric buses in Europe. 40 partners join forces in the project since 2013 and receive funding for specific activities in this field (purchase of the vehicles, installation of charging stations etc.).
"With an operational e-bus service in 10 cities around Europe, the ZeEUS project aims to overcome the challenges of electrifying urban buses. UITP is proud to accompany the stakeholders with the production of a set of practical tools and guidelines to answer their needs", concluded Pauline Bruge, ZeEUS Project Manager (UITP).
Thanks to ZeEUS, Warsaw Municipal Bus Company will finance a pantograph installation for the existing Solaris e-buses or a purchase of 2 chargers, which will be installed at selected end stations.
The event ended with ride on board of the electric ZeEUS bus to the TRA conference and a visit at the ZeEUS stand on site.
For more information, do not hesitate to contact Pauline Bruge: pauline.bruge@uitp.org.