New deliverables available online!
Published on
New documents have been uploaded, including Interim results of ageing tests for battery packs and recommendations from the ZeEUS Observatory workshops.
As the ZeEUS project is reaching it's final stage, more results will become available in the coming months. All public documents will be gradually uploaded in the Results Area. To access the files, click on RESULTS: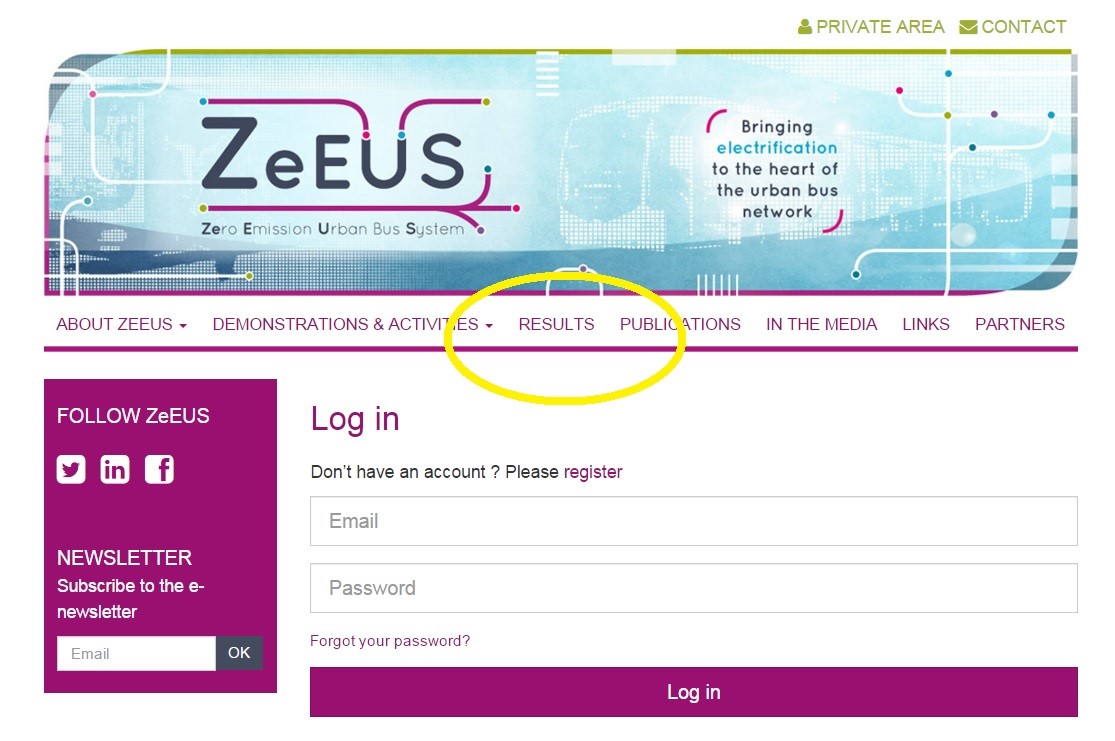 and create your account. After confirming the e-mail address, log in and download the available deliverables.
For more materials about the ZeEUS project, visit the Publications page available here. If you have any questions, please contact Marta Van den Bergh: marta.vandenbergh@uitp.org.