Resounding success for ZeEUS at the 61st UITP World Congress & Exhibition in Milan
Published on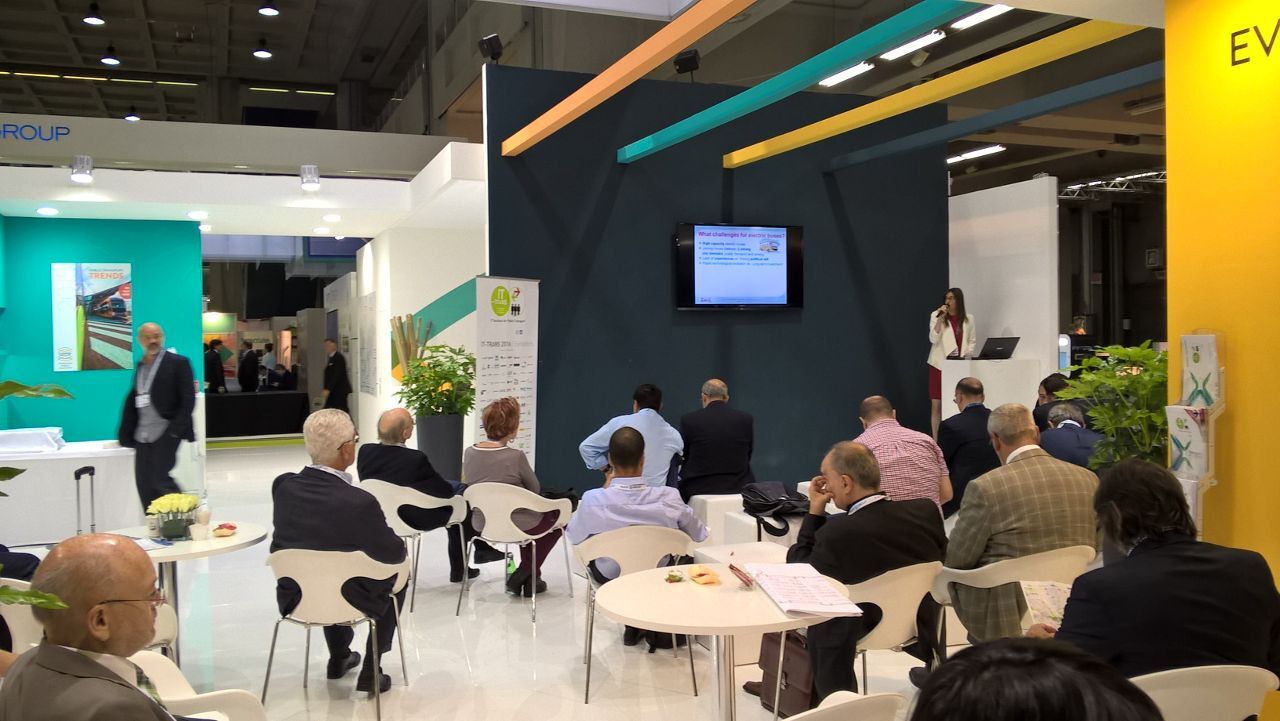 Milan was the capital of public transport from 8 to 10 June 2015. More than 2.200 delegates exchanged ideas and business cards during sessions and networking events, 284 exhibitors showcased their brands in the Exhibition. In this video, you can see highlights from the UITP World Congress & Exhibition in Milan. With numerous activities, presentations and showcases, the presence of ZeEUS could not go unnoticed!
In the session Technology innovations for buses, Francisco Gonzalez-Balmas (TMB) explained the logic of the project: "In the survey conducted in the frame of the 3iBS project, more than 40% of urban mobility actors expressed the will to introduce more electric buses. Tests of high-capacity buses in ZeEUS aim to provide necessary data to facilitate implementation of the innovative electric solutions." This message was strengthened also by a presentation at the UITP stand: "Thanks to the deep involvement of local stakeholders, strong support will be provided to decision makers with guidelines and tools to deter­mine 'if', 'how' and 'when' to introduce electric bus systems in their urban network", said Pauline Bruge (UITP).
The immediate results of the project could be also visible during the ZeEUS Bus Tour featuring the stands of IRIZAR, SOLARIS, VOLVO and VDL. Each bus manufacturer showcased their high capacity e-bus solutions and promoted the ZeEUS demonstrations in Barcelona, Münster, Stockholm and Warsaw. The specifications, product solutions and future outlook of high capacity e-buses were also the main theme of a dedicated Focus Session.
Save the date! 
The next biennal UITP World Congress and Exhibition, called becoming the Global Public Transport Summit will take place in Montreal in from 15th to 17th May 2017. More information soon!
For more information, please contact: pauline.bruge@uitp.org