Sustainable and innovative Cagliari with ZeEUS
Published on
CTM has the objective to develop sustainable technologies and innovative solutions, which can be applied to public transport. Cagliari is actually the only Italian city chosen among the European cities to test the ZeEUS project together with Barcelona, Bonn, London, Münster, Paris, Plzen, Ranstad, Stockholm and Warsaw. The Launch Event took place on 22 September 2016.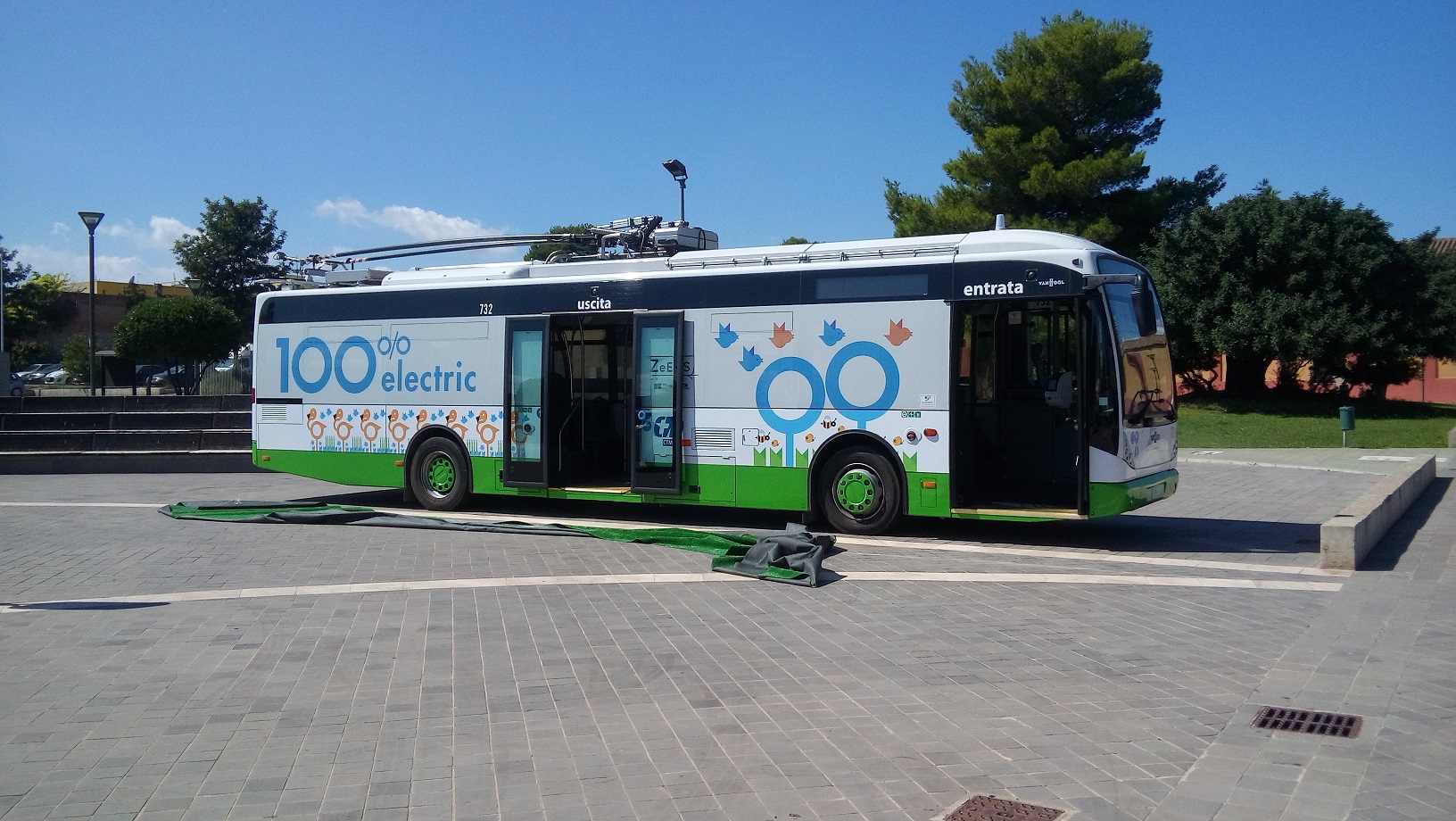 The President of the CTM SPA, Roberto Murru, stated:
"With CTM, the greater area of Cagliari entered the group of the European capital cities which are testing the electric buses in the urban public transport. Today's conference on electric mobility is for us – continues Murru – an occasion to present the comparative results between the performances of different types of bus realized by different constructors, and which are particularly significant from a technical point of view. The results of the surveys on customers satisfaction are as significant: the appreciation of the service offered by the line 5 ZeEUS demonstrates the growing attention towards quality and sustainability of the public transport."
Paride Gasparini, the Director of Operations of CTM SpA, presented the first results of the test: "We started the tests in March 2016 and compared the data of electric trolleybuses with the trolleybuses with a motor generator unit and 12-metre diesel buses. The positive results for the electric trolleybuses can be seen in the area of energy consumption and the economical aspects of this solution."
With the participation at the ZeEUS project, CTM wants to analyse in depth the different issues linked to the use of the new 12-metre trolleybuses with electric traction with electric engine. The CTM fleet will have 2 SolarisTrollino ZEV (full electric bacteries), 10 Kiepe Van Hool A330T and 4 Kiepe Van Hool A330T (full electric bacteries), besides the 16 trolleybuses SolarisTrollino bought in 2012 and already working on lines 5 – 30 and 31. By doing so, CTM will have 32 trolleybuses, the youngest fleet in Italy and amongst the youngest in Europe. 
To learn more about this demonstration, watch this video. The full text of the press release (in Italian) is available here.
For more information, please contact Pauline Bruge: pauline.bruge@uitp.org.