The electric bus of TMB at the Salon Automobil
Published on
The solutions in sustainable mobility applied to public transport in smart cities, such as Barcelona, ​​played an important role in this year's Motor Show held from 9 to 17 May in the Catalan capital.
The ways of moving around the city are changing and sustainable mobility models play an increasingly important role. Therefore, for the first time the Salon Automobil wanted to create a dedicated space to show different models and technological solutions of sustainable urban mobility for smart cities.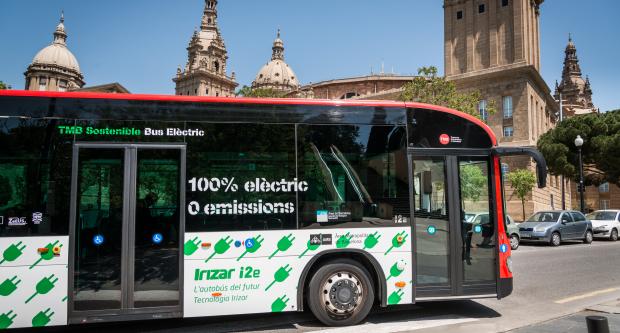 Urban mobility projects for Barcelona
This area, called Urban Mobility, showcased several examples of electric vehicles, charging stations, public transport fleets and private forms of mobility and the future of efficient and sustainable, intelligent infrastructure and parking, among others. Within this zone, Live Barcelona - a public-private platform created to promote sustainable mobility, the City Council, the Metropolitan Area of ​​Barcelona and TMB displayed some of the projects being carried out in Barcelona and its metropolitan area.
TMB's part focused on the ZeEUS (Zero Emission Urban Bus System) project, funded by the European Union and coordinated by the International Association of Public Transport (UITP). Specifically, the TMB's fleet already has two standard electric vehicles circulating in the city, one of which was displayed during the event. Additionally, in the autumn Barcelona foresees to introduce two articulated fully electric buses.
The project aims to test a set of last generation plug-in hybrids or electric buses in eight different European cities, which will boost research and innovation in clean technologies applicable to urban transport. By participation in the project and the commitment to sustainability and improved air quality, TMB will make its fleet one of the cleanest in Europe.
The exhibition also included recent improvements in the public transport sector with special attention to the new bus network.
The above text is a translation of a press release issued by TMB in Catalan. To read the original version, follow this link.