The first ZeEUS core demonstration in Barcelona
Published on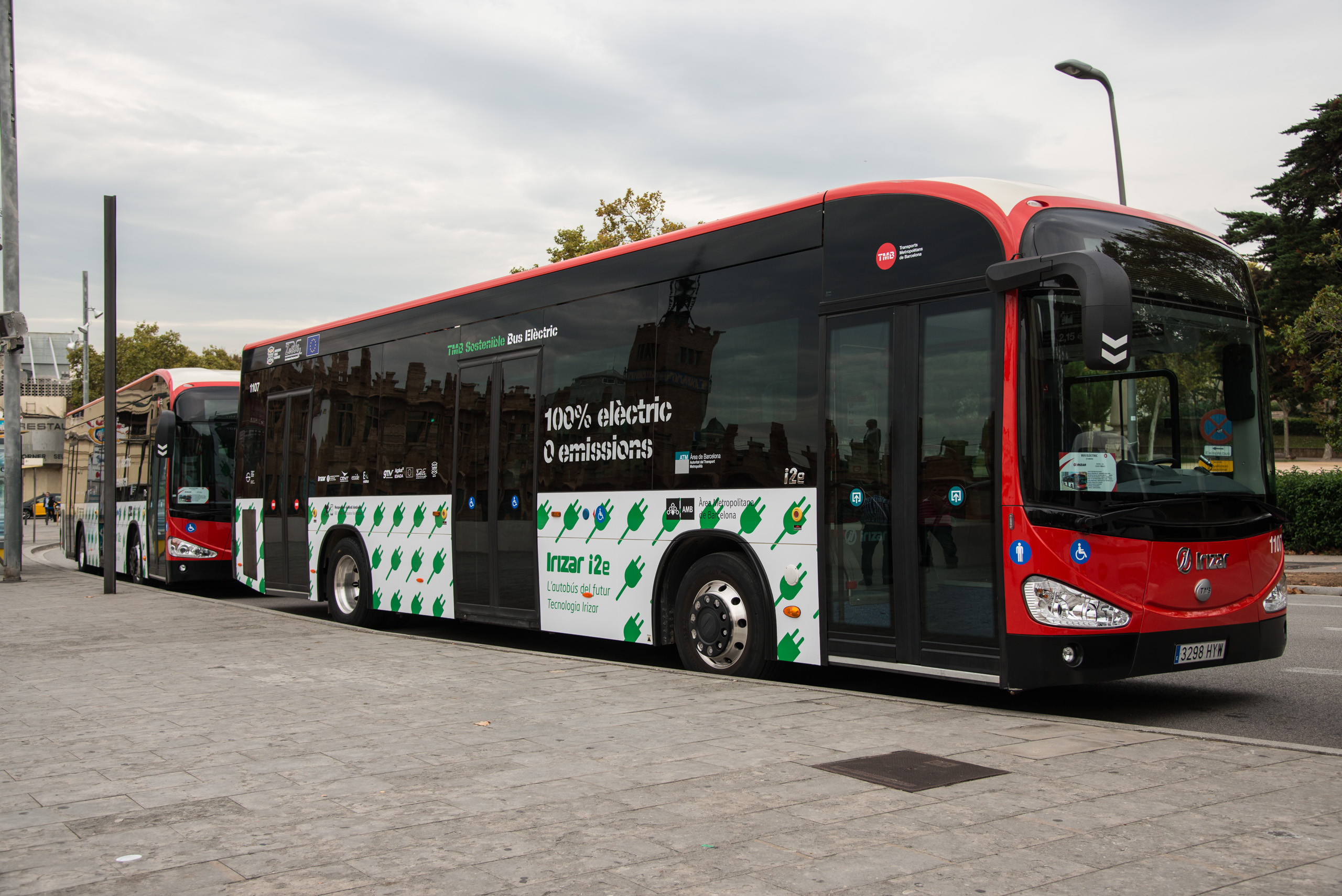 On 14 October 2014 Barcelona hosted the launch of the first ZeEUS core demonstration. The event was organised by the demo leader, which is the local public transport operator TMB (Transports Metropolitans de Barcelona) and involved the presence of the other demo partners: ENDESA, ENIDE, UPC, IDIADA, GMV, IRIZAR and Solaris. The Launch Demo gathered over 150 attendees, including numerous journalists and prominent persons, such as the Mayor of Barcelona, Xavier Trias and Joaquim Forn, the Chairman of TMB and Vice Mayor of Barcelona. "I am proud that Barcelona is the first of eight European cities selected to participate in the European project ZeEUS to begin." said Xavier Trias, the Mayor of Barcelona. The demo launch culminated with a short ride through the streets of Barcelona.
With the demonstration in Barcelona, TMB will test four full electric buses: two standard i2e 12m IRIZAR buses and two 18m articulated SOLARIS buses.  The i2e IRIZAR buses were presented during the event, whereas the articulated SOLARIS buses aim to be operational in June 2015.
"Bus fleets have been a testing ground for alternative fuels and engines for many years, but today 95% of all buses still use fossil fuels. With this project we are well on the way to greener and smarter transport systems for our cities and electric vehicles will play a critical role in cleaning our air, making our towns and cities quieter and more enjoyable places to live and work." said Umberto Guida, ZeEUS Project Director.