ZeEUS first deliverables available online!
Published on
We have recently enabled the download of ZeEUS deliverables. All public documents will be gradually uploaded in the Results Area. To access the files, click on RESULTS: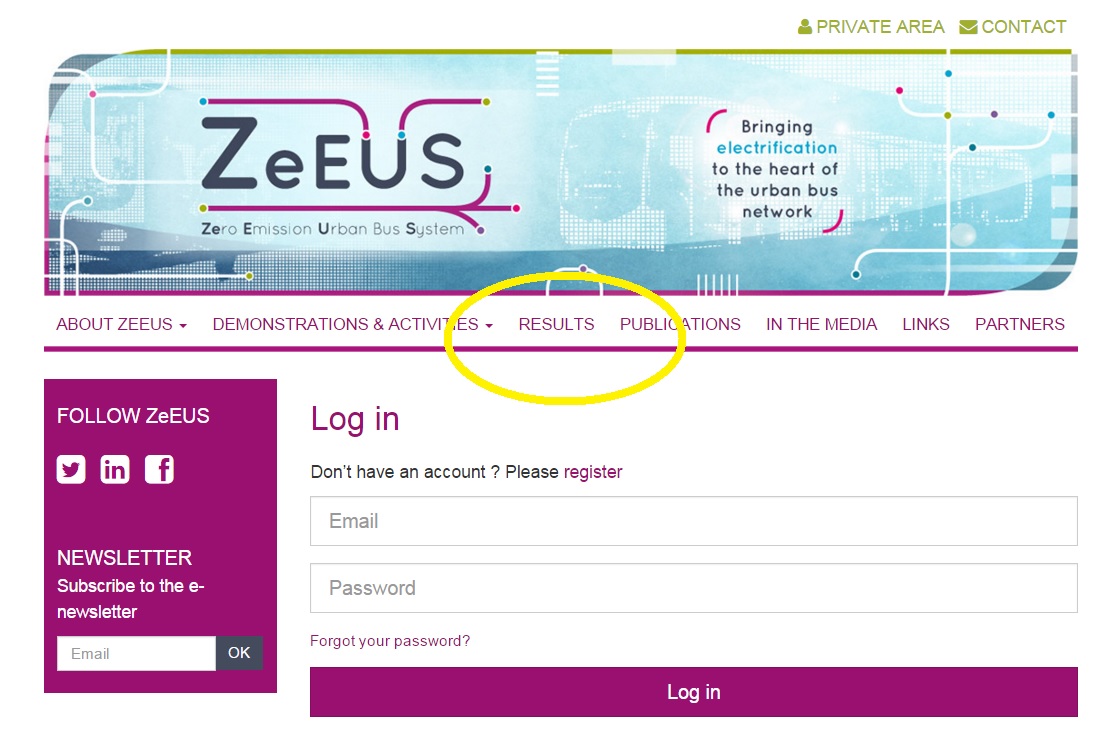 and create your account. After confirming the e-mail address, log in and download the available deliverables.

For more materials about the ZeEUS project, visit the Publications page available here. If you have any questions, please contact Marta Goralczyk: marta.goralczyk@uitp.org.