ZeEUS led a campaign of real electric bus tests to validate the UITP E-SORT cycle
Published on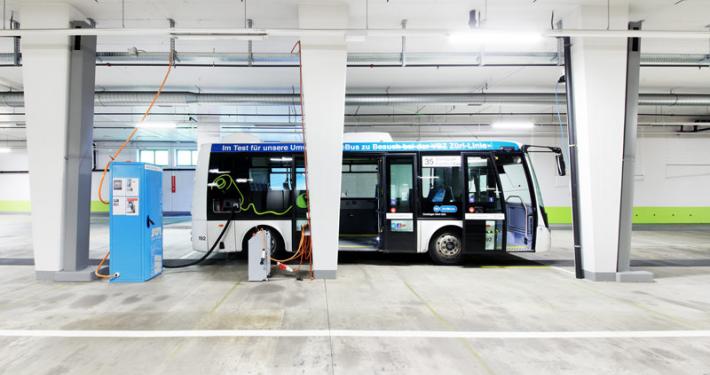 It is very important that bus operators get objective information about especially the energy consumption, which is one of the most important key factor for TCO (Total Cost of Ownership) and it does not matter if we speak about classic driven or e-driven buses. As the electro mobility is spreading very fast, the validation of a reference document (valid for hybrid electric plug-in or full-electric vehicles) became more and more urgent for manufacturers and operators as well.
The SORT project ('Standardised On-Road Test cycles'), an initiative of the UITP Bus Committee, first aimed at providing the bus sector with a standardised means of comparing the energy consumption of different buses.
The newly branded 'E-SORT' has the aim to measure, in an accurate and reproducible way, the traction energy consumption and to obtain information on the Zero Emissions range of a bus. The methodology is as cost effective as possible since only two very simple tests are needed: one for measuring the usable energy content of the energy storage device RESS (Rechargeable Energy Storage System), and the second one to measure the energy consumption on a given SORT cycle.
After two years of research, UITP is therefore releasing E-SORT, a new addendum to the initial UITP SORT brochure: Standardised On Road Test Cycles for electric buses. This new addendum is of use to bus operators, public transport authorities (during tender procedures) and the bus industry as a reference document.
The ZeEUS project contributed to the validation of this work through the conduction of a campaign of real electric bus test, to which Solaris, VDL Bus & Coach, Alexander Dennis Ltd/BYD, Ebusco, SAFRA and Green Propulsion participated. The results of these tests were discussed to ensure that they are accurate and reproducible enough.
The E-SORT does not cover energy consumption for passenger thermal comfort. As this factor will have a significant impact on the daily range of an electric bus, another document will address this issue with a delivery date planned for 2018. This new document will provide guidelines to ensure a standardized exchange of information between operators and suppliers, allowing them to calculate the extra capacity needed for this purpose. 
It will also address the influence of energy consumption due to HVAC (Heating, ventilation and air conditioning), on a long time period, and for different climate zones, while comparing real operating energy consumption (with total HVAC consumption on a whole year) with SORT values (so with HVAC switched off).
Contact: arno.kerkhof@uitp.org