Decarbonisation is the priority for the EU transport
Published on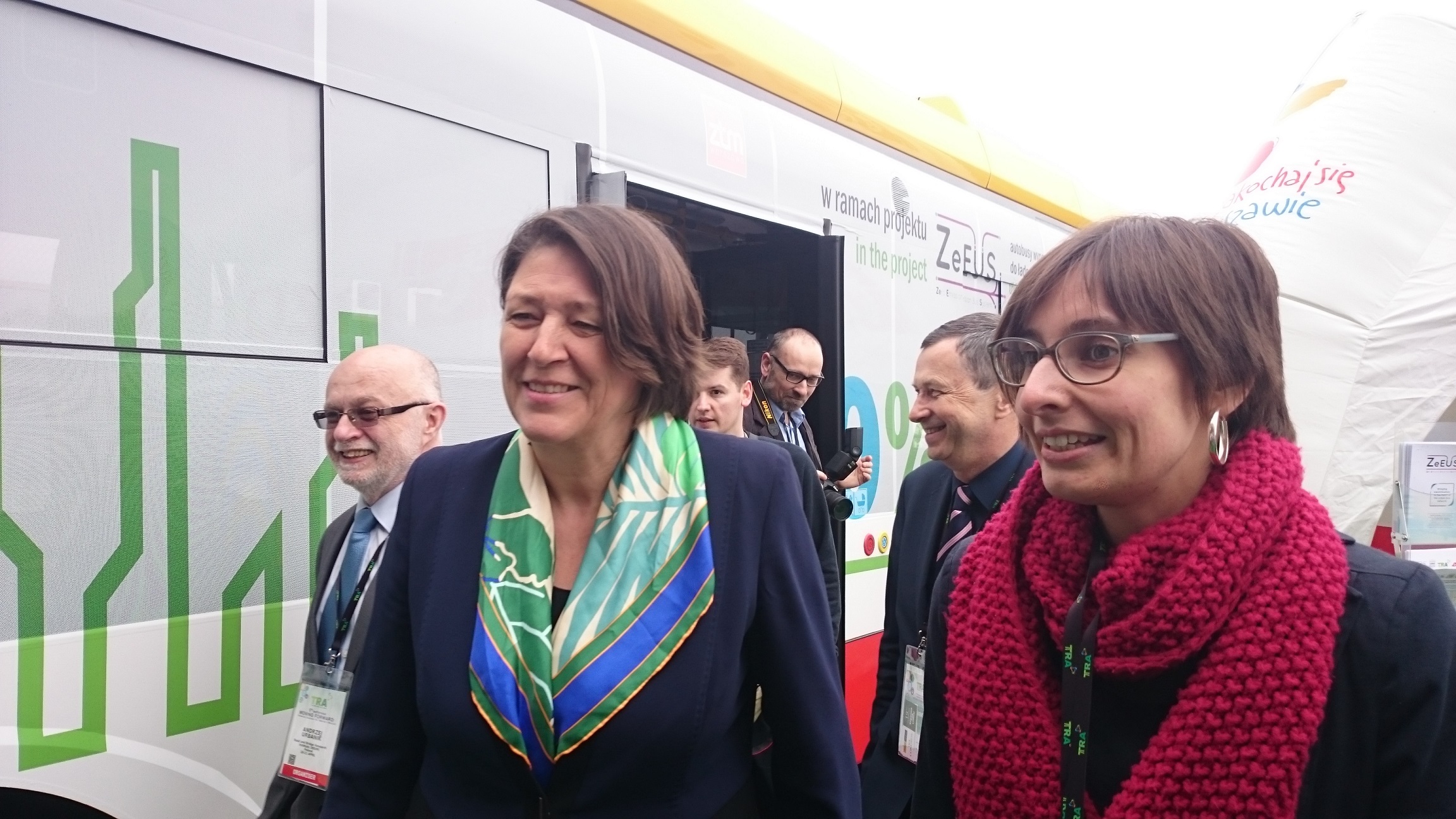 From 18 to 21 April Warsaw hosts the most important event in Europe for the research infrastructure and transport - Transport Research Arena 2016 (TRA 2016). The 6th edition of TRA focuses on innovative solutions for the mobility of tomorrow and serves as a forum for the exchange of knowledge and experience between the worlds of science and business. "The primary objective of the implementation of innovative transport solutions is to connect people together", said Violeta Bulc, European Commissioner for Transport, opening the conference. "The most burning need for the European Union is to create a transport that is reliable, cost-effective and sustainable. To do so, an appropriate selection of priorities should guide us all. I encourage you to coordinate projects in line with EU priorities, which are, among others, decarbonisation. We will not achieve these goals without investing in innovation".
The conference is accompanied by an exhibition, where the ZeEUS project, together with the Warsaw Demo leader MZA exhibit a fully electric SOLARIS Urbino E12 bus. While visiting the ZeEUS stand, Violetta Bulc stressed how important the local efforts are to introduce electric solutions in the European bus networks.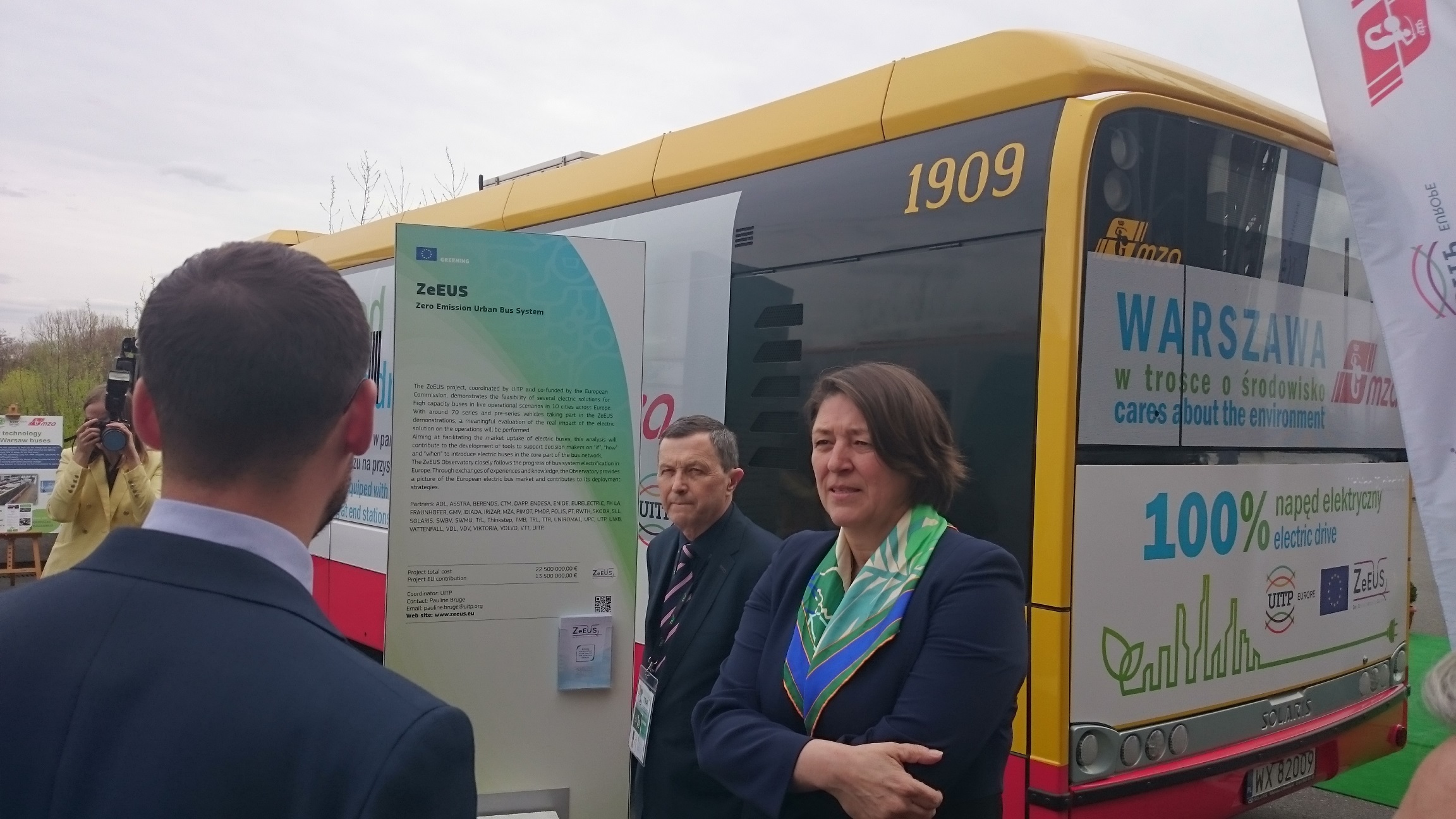 Within the project, MZA tests 10 ebuses. They use overnight slow charging at the depot – fast charging via the pantograph at end stations will also be implemented at the later stage. The buses run on route 222, which is 19,5 km long and crosses the city centre. The demonstration aims at evaluation of EV energy consumption, CO2 and emissions reduction, selected KPI and operational issues (in-service availability, layover times, passenger capacity and satisfaction).
Apart from the e-bus exhibited at TRA 2016, 2 buses operate as ZeEUS shuttle and provide transport for the conference delegates on the line Central Station/Marriott Hotel – PGE Narodowy. To find out more, proceed here.
For more information, do not hesitate to contact Pauline Bruge: pauline.bruge@uitp.org.