Electric buses set the stage for new trends - Museo in Transito in Sardinia
Published on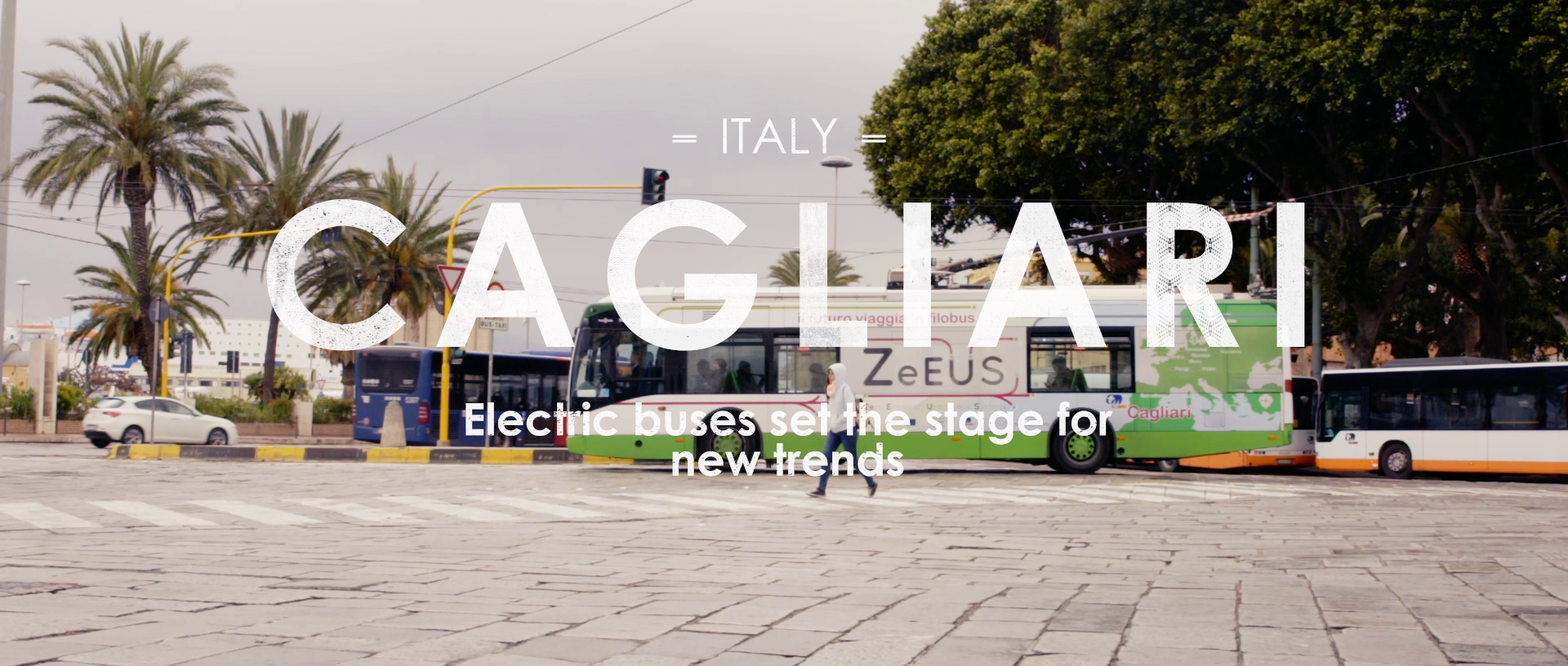 Earlier this year, the ZeEUS (Zero Emission Urban Bus System) team travelled across Europe organising the campaign "Electric buses set the stage for everything", in order to promote this revolutionary form of clean and comfortable bus-riding. Co-organised by Y4PT (Youth for Public Transport), the UITP Foundation promoting Sustainable Mobility through volunteering youth, the campaign shows us the unlimited possibilities that a smooth and quieter electric bus can inspire: art, culture, story-telling, music and expression.
In Cagliari, the students and professors from the Pertini and Dettori schools organised the fashion show "Museo in transito" (museum in transit). The materpieces collected by Fondazione di Sardegna was the inspiration to design clothes, jewellery and accessories that were showcased on and around the buses, bringing art to the transit.
The official launch of the video took place on 7th November. "When we were asked to take part in this initiative, we accepted it with enthusiasm because the promotion of public transport, especially zero emissions vehicles like ebuses, is a priority for us. Buses are not only a mean of transport, they can also become a venue that promotes culture and art," said Roberto Murru, CTM SpA president. The event was enriched by the presence of Antonello Cabras, president of Fondazione di Sardegna, Maria Grazia De Vita, president of the Association ArCoES, and the ZeEUS team represented by Stefania Parnici.
The press release in Italian is available here.
Cagliari, coastal capital of the island of Sardinia, is one of the ten core demonstrations of ZeEUS. CTM, the main operator in the city and leader of the demo, operated two trolleybuses Solaris Trollino Zev and four Kiepe and Van Hool A330T on the line 5-ZeEUS, which has been created for the test from March 2016 to September 2017. For further information about the Cagliari demo, have a look to its page on the ZeEUS eBus Report #2 page here.