Launch of the ZeEUS eBus Report #2 at Busworld 2017
Published on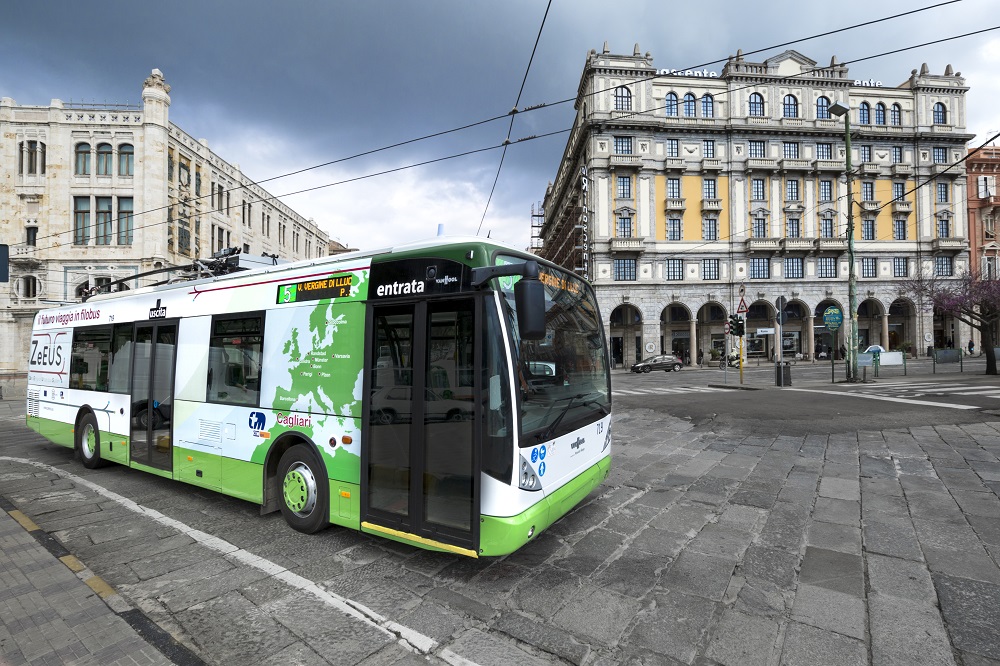 After the enormous success of the first edition, the ZeEUS eBus Report #2 has been launched today at the Busworld 2017 Expo in Kortrijk (Belgium). The updated and extended overview of high capacity electric buses in Europe is the result of an extensive data collection from 90 cities, 32 manufacturers and 8 electric system suppliers. The new report is available for download here.
With China, the USA and Europe as frontrunners, many other pioneering countries are joining the transition to the electrification of the bus systems. Indeed, the last years have seen progressive and positive development in e-bus technology, and cities like London, Nottingham, Eindhoven, Amsterdam, Paris and Warsaw have placed larger orders for e-buses. Other cities are expected to follow, heralding a ramp-up in production to address the increasing demand.
In fact, the growing interest from urban mobility stakeholders in deploying clean buses was already highlighted in the first version of the ZeEUS eBus Report: over 40% of the EU operators and authorities surveyed were keen to switch to electric traction options and, within that category, mainly to hybrid and fully electric with batteries.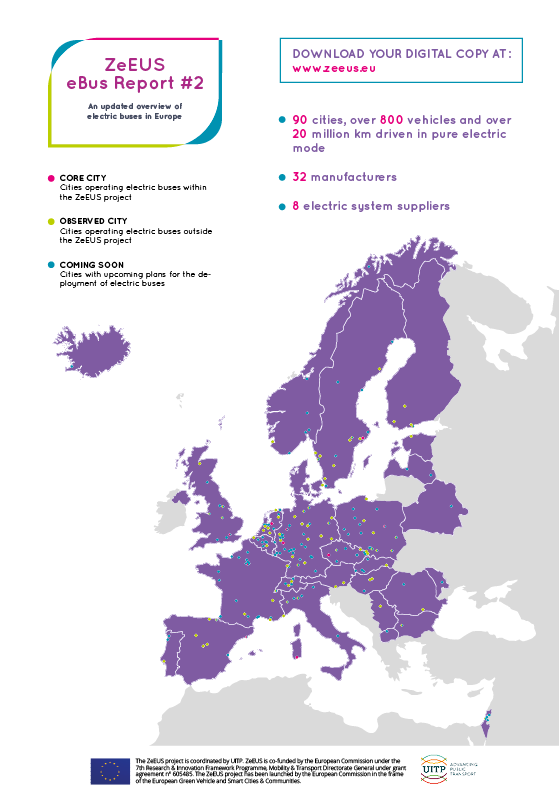 The ZeEUS project is making a crucial contribution to boosting the market uptake of e-buses by providing the tools that support decision-making and creating networks for knowledge exchange. We would like to express our deepest gratitude to all public transport operators, authorities, manufacturers and suppliers for their invaluable contribution to this unique report. Above all, we thank them for taking up the e-bus challenge and being true pioneers in the transition to zero-carbon transport systems for our cities and regions.
For more information, please contact aida.abdulah@uitp.org or marta.vandenbergh@uitp.org.