Towards clean bus systems
Published on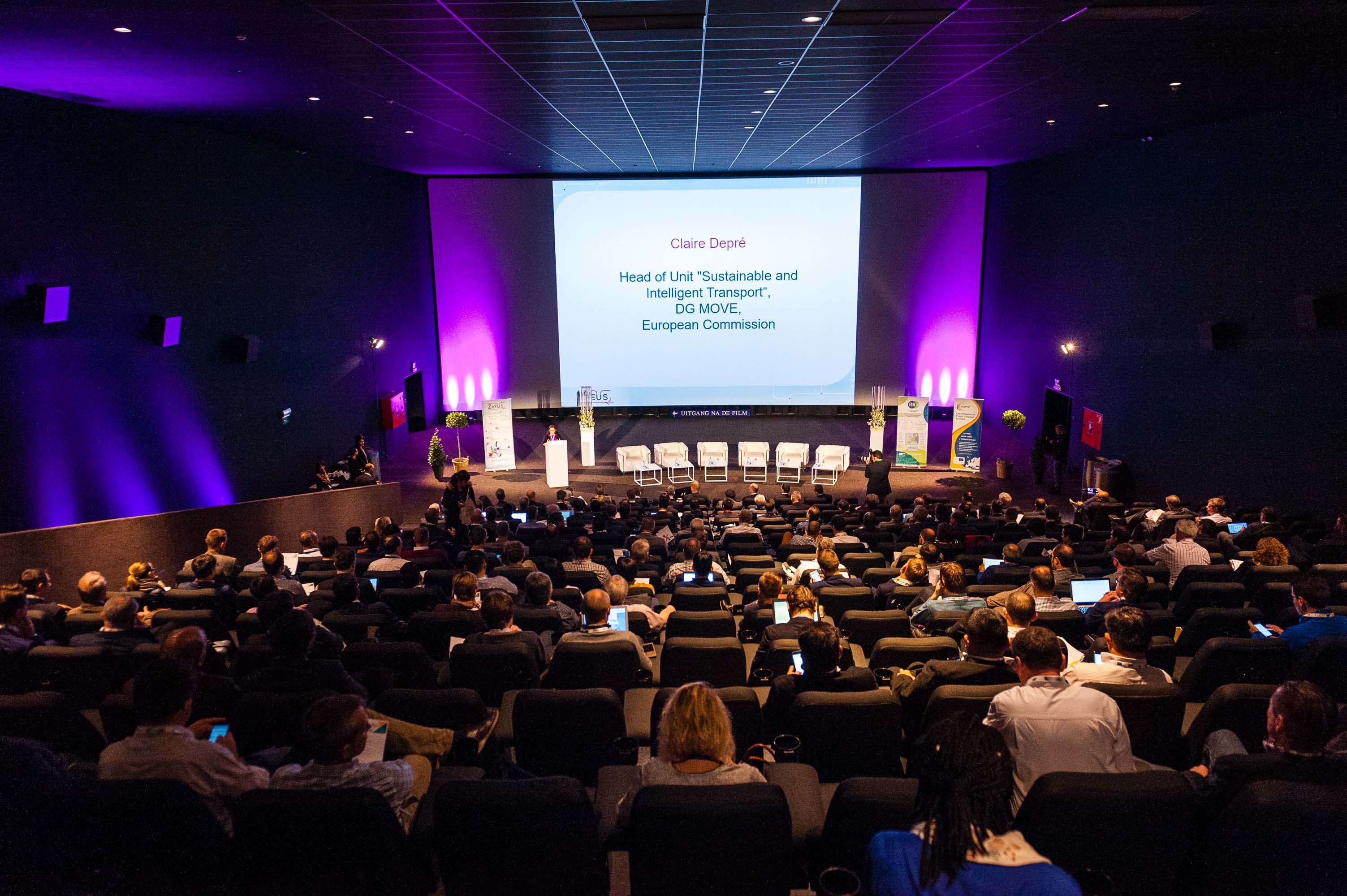 UITP-Busworld International Bus Conference (23-25 October in Kortrijk, Belgium) culminated with Research & Innovation Day: ZeEUS and other Bus Projects. The event gathered more than 200 stakeholders from EU institutions, industry, academia, and other professionals from the transport sector.
The morning session began with a speech from Claire Depré, Head of Unit "Sustainable and Intelligent Transport", DG MOVE at European Commission, who presented the declaration and spoke about public transport and the challenges ahead. "We have a wonderful task ahead of us, we are lucky to be part of the storyline of public transport", Ms Depré said. Although challenges lie ahead, the importance must be placed on working in partnership – nothing will happen on its own – Ms Depré suggested. The session contained also a special moment on stage - gathering the Clean Bus Declaration signatories (more).
Umberto Guida, Director of Research and Innovation at UITP, focused on presenting the UITP strategy on bus research. "UITP identifies innovations that will impact public transport sector in short and long term, which is followed by building knowledge in the projects. Materials produced support decision-making process to choose and deploy innovation". The ultimate objective is to shift towards a clean bus system, which, in combination with soft modes (cycling, walking) as well as with shared modes, will create a multiplier effect on quality of life and the liveability of cities – Mr Guida underlined.
One example of the materials can be a ZeEUS eBus Report #2, officially launched on 24 October. The 2nd edition of this publication provides an updated overview of electric buses in Europe by featuring 90 cities, 32 manufacturers and 8 electric system suppliers.
During the roundtables, the ZeEUS partners shared their experience from the project, looking also into the future evolution of electric bus sector. Also other EU-funded bus projects in which UITP is involved, ASSURED, EBSF_2, ELIPTIC and JIVE, presented their activities and ways to improving European bus fleets.
Presentations used during the event are available here.