Unveiling results from ZeEUS demonstrations: Münster
Published on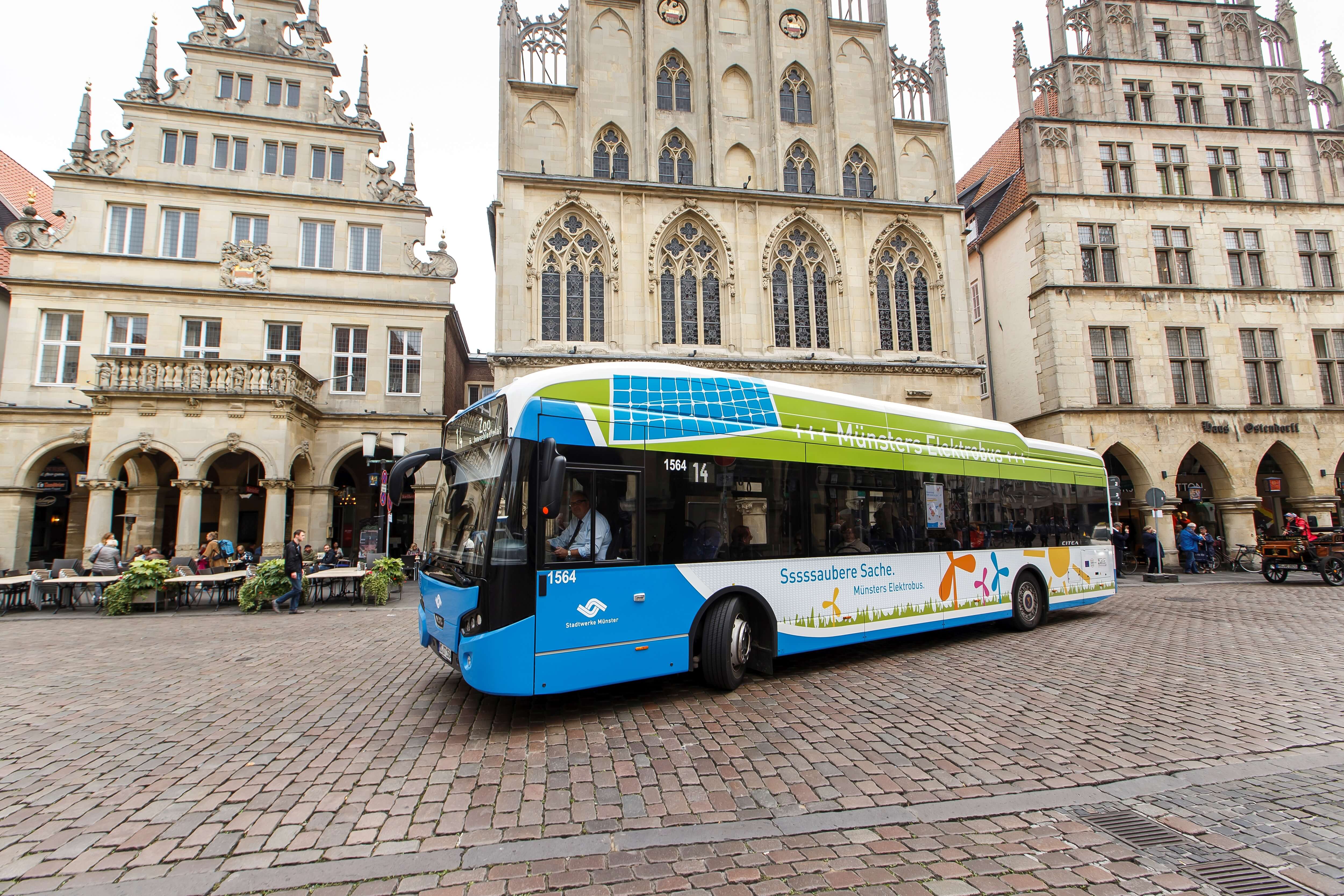 The ten core ZeEUS demonstrations cities, which have been the vital labs for testing electric bus real operational scenarios across Europe, will be in the spotlight in the following weeks. As we are approaching the ZeEUS Final Event, taking place in Brussels on 20 March 2018, every week we will be serving you a fresh demo brochure, containing key figures, results, plans for the future and much more.
The first city of the Demo series is Münster. The objective of the Münster Demo was to roll out one of the first battery-bus route in Europe with fast charging infrastructure at terminal stops and at the bus depot as to further strengthen the environmental friendliness of public transport in the city. Five 12m battery electric buses were part of the demonstration, which lasted from May 2015 until April 2017. The buses ran as a full-day service on the urban line 14, serving the city centre and central railway station with the zoo and suburban districts. After the end of the demo, the vehicles continue to operate on the same line.
Münster will keep pursuing the zero emission path started with ZeEUS. In 2018, two hydrogen fuel cell and five additional electric buses will become operational. The latter will use the same charging infrastructure but their larger batteries will offer greater flexibility, whilst the former can run as much as 400km without recharging.
Find the first brochure and learn all about the Münster ZeEUS experience here. The paper copies will be also available at the ZeEUS Final Event (20 March, Brussels).