ZeEUS Demonstration in Stockholm – what have we learnt about plug-in hybrid buses?
Published on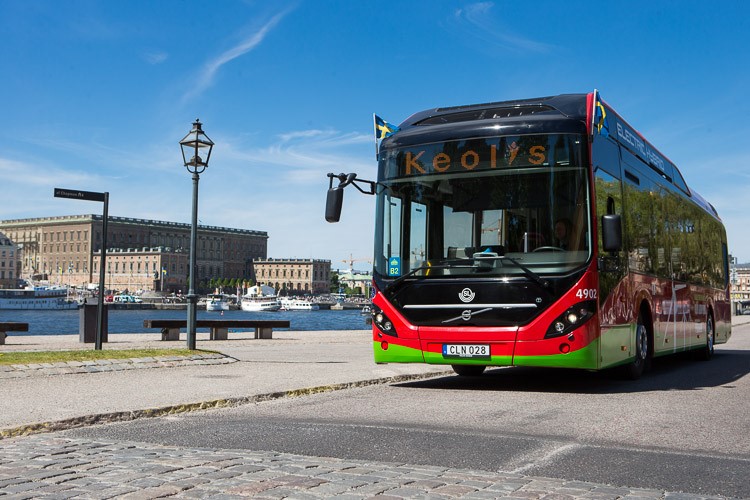 While other demonstrations are still collecting the data, Stockholm Demo has finalised the plug-in hybrid bus test in full operational conditions. 8 Volvo buses, equipped with one battery, electric engine and diesel engine, operated on line 73 (approx. 7 km) for almost 2 years. They were charged via pantographs at end stations - approx. 90 kW during 6 minutes. From 1/1 2017 the operator Keolis have taken over the buses and drive the traffic within their own responsibility.
Under the best conditions, the buses operated 86% of the time in the electric mode, saving 49% energy compared to RME/diesel-hybrid or 74% when compared to gas.
The data analysis demonstrated that operation of plug-in hybrid buses in regular service is viable. However, prior to the operation, it is important to select the appropriate line with a dedicated space for charging equipment.
Regarding the financial aspects, additional costs such as charging stations, batteries and longer shift of the driver for the charging should be compared with the lower fuel costs. To achieve it, the charging stations should reach high usage rate and be easy to use, which will minimise the extra time for the driver.
And how about the passengers? According to the survey conducted regularly by the SLL (Stockholm Public Transport Company) , the passengers' perception of the electric buses is positive and shows a generalpreference for electric buses rather than conventional ones.
You can find more details about the Stockholm Demo in the ZeEUS eBus Report.
For any questions, please contact pauline.bruge@uitp.org.