Tackling climate change through clean transport: ZeEUS at COP23
Published on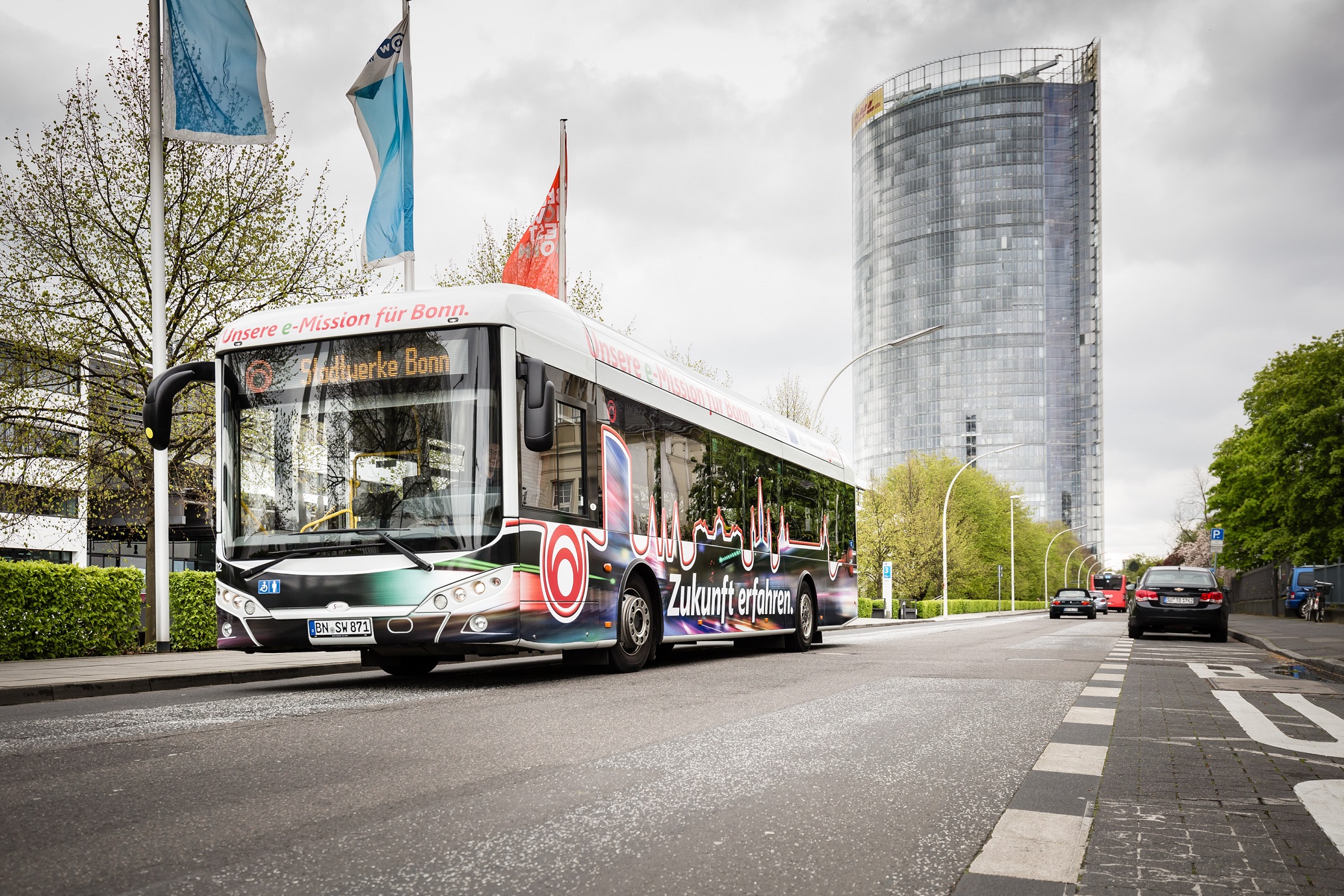 As addressed several times during the COP23 in Bonn, clean public transport plays a key role in the international climate strategies to reduce carbon emissions. ZeEUS, one of the facilitators for introducing buses with low-carbon technology, aims at tackling climate change. The project has already proved that reducing carbon emissions for the benefits of citizens and urban areas is among the most important priorities in the UITP's agenda (more).
During COP23, some electric buses tested in the Bonn Demonstration served as "CleanShuttle COP23 Bonn", an initiative supporting clean mobility at the UN Climate Change Conference. The e-buses were part of the fleet of more than 25 electric and fuel cell vehicles that operated between different venues to offer low-emission transport to the COP23 visitors. Moreover, ZeEUS and its results were also presented during the side event "Bright Future: The Value of Electricity for a Decarbonised Economy and Transport Sector" held on 10th November and organised by EURELECTRIC, UIC and UITP. The event brought together representatives from electricity and sustainable transport sectors, industry, investors and civil society, to discuss on the value of electrification for sustainable global development.
Earlier this year and also in Bonn, ZeEUS collaborated with the United Nations Framework Convention on Climate Change (UNFCCC) for the "Electric buses set the stage for everything" campaign. With the support of UNFCC, SWB, Bernadette La Hengst, the Stiftung Bonner Klima Botschafter and the pupils of the Gottfried Kinkel Grundschule, the video recorded in Bonn features a group of climate astronauts travelling on a ZeEUS e-bus. The video shows that clean transportation is key for a better environment and that this commitment starts at a young age.